« Disgusting Anniversary ....It Has Been FIVE Years Of USA NOT Doing the Keystone Pipleline due to America Hating Obama and the Democrats | Main | Benghazi Victim's Mother Testifies Before Congress: Obama, Clinton And Biden Told Me Benghazi Was Caused By A YouTube Video »
September 20, 2013
John Boehner: Friday, the U.S. House Will Fund the Government and DEFUND ObamaCare

John Boehner: Friday, the U.S. House Will Fund the Government and DEFUND ObamaCare; Obama, Dems want to Shut Down the Govt to Save a Train Wreck
House Speaker John Boehner yesterday making it clear that the U.S. House of Representatives will tomorrow pass a Continuing Resoultion that funds the Government but defunds ObamaCare. Boehner said that is because ObamaCare "is a train wreck," and Republicans are committed to protecting the American people from it.
Boehner then mentioned a litany of examples of major spending reforms in the past that have been enacted as part of increasing the nation's debt limit. Obama said yesterday that never in American History has that been done! He could not be more wrong. There is NOTHING more effective Congress could do to help reduce the nation's debt than to DEFUND ObamaCare! It is going to bankrupt the country in the years ahead. Stopping ObamaCare is the most important issue facing the nation, and Republicans need to stand strong no matter what on this issue.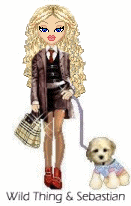 Wild Thing's comment.............
I pray so much that they get rid of Obamacare.

Posted by Wild Thing at September 20, 2013 12:48 AM
---
Comments
It seems like Boehner had to be dragged kicking and screaming to this plan. I am glad he finally agreed to it, but he could have come on board weeks ago.
Posted by: TomR,armed in Texas at September 20, 2013 12:41 PM
---