« 'This Is a Paper Tiger': Issa Slams Obama on Syria Plan | Main | General David Petraeus Chased Down By Disgusting Lib Students, Call Him A "Fascist" And "War Criminal" On First Day Of Class At CUNY »
September 12, 2013
Jihadis gain ground in Syrian 'rebel' movement
Jihadis gain ground in Syrian 'rebel' movement
By Richard Engel, Chief Foreign Correspondent, NBC News

ANTAKYA, Turkey — Syrian opposition activists tell NBC News that Bashar Assad is getting away with having used chemical weapons to massacre hundreds of civilians, and that giving the regime a pass will only benefit al-Qaeda extremists.
"If there is no action, everyone will be desperate. We are already desperate. We are dying. Many will join al-Qaeda. Even the educated will join them, because no one else is helping," a Syrian rebel said.
There is a battle underway within the Syrian revolt -- a war within the war -- between the generally moderate, US-backed Free Syrian Army and Islamic extremist groups.
The Free Syrian Army put its faith in Washington, which promised action, but so far hasn't delivered. The moderates say they have lost hope and face. Islamists, on the other hand, always doubted Washington would act, and instead of attending meetings, they are putting bullets in their guns; and they are sending men.

Both want to topple Assad, but the end goals are very different: democracy on one side, and an Islamic state on the other.
The mind of the jihadi

Abu Abdul Rahman, a 22-year-old from Tunisia, sat in a safe house earlier this week in Antakya -- a southern Turkey town that's fast becoming a smugglers transit route. He was waiting for a smuggler to take him across the border to fight in Syria.
"Almighty Allah has made Jihad a duty on us. When our Muslim brethren are oppressed, it is a duty to support them wherever they are, because Muslims are not separated by countries," he said.
Abdul Rahman is one of thousands of al-Qaeda volunteers who are flocking to Syria to join what they see as a battle to defend Muslims no one is bothering to help.
"This was a dream for me, to wage jihad for Allah's sake, because this is one of the greatest deeds in Islam, to lift aggression off my brothers, to bleed for Allah and no other," he said.
At the safe house, Abdul Rahman checked his gear in the final hours before the smuggler arrived to collect him. He wasn't sure what he'd need for the jihad. A college student until dropping out to join the fight, he'd never fought in a war before, never used a gun in anger. He looked somewhat confused as he dug through a plastic bag, going through the camouflage uniform, gloves and thick jacket he bought at an army surplus store. He might be in Syria for months, perhaps years, he said. He'd spent his entire young life in North Africa, and wasn't sure how cold it gets in the winter.
"As long as there is aggression and until there is an Islamic state, I will stay," he said.
Not like the movies

Abdul Rahman didn't look like the cliché image of Islamic militants portrayed in the movies. He was clean shaven, polite and wore the kind of oversized sunglasses you usually see on women. He agreed to let us interview him because he believes he is doing nothing wrong.
After waiting through the afternoon at the safe house, the smuggler finally arrived.
The man helping Abdul Rahman cross the border said he has moved 300 foreign fighters to Syria in the last four months. And he has competition from other smugglers doing the same thing.
Abdul Rahman picked up his plastic bag of war clothing and got into a car. On the way to the Syrian border, he telephoned his mother in Tunisia. She didn't want him to go and asked him to wait in Turkey, so she could come and say goodbye in person. He lied to her, saying he was already in Syria and it was too late. He hung up the phone and told us if he'd been truthful, his mother would have tried to force him to go home.
"I am happy. People say that by coming here I might die, there is shelling and so forth, but I thank Allah I am happy because I am satisfying my Allah almighty. I did not come for a worldly purpose. I did not come for money. I only came for Allah's sake and to support my Muslim brothers," he said.
Abdul Rahman made a few more calls before getting out of the car. He wanted to ensure his contacts from the Islamic State of Iraq and the Levant, a radical group aligned with al-Qaeda, would be waiting for him when he crossed the grassy hill separating Turkey from Syria.
He got out of the car and disappeared over a rise, joining a revolution for purposes far beyond toppling Bashar Assad.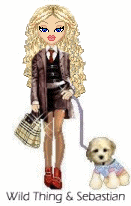 Wild Thing's comment.............
I wonder what would happen if we left all these Muslims alone to kill each other. And put our loyalty with Israel to help them defend their country on what they ask us for. Just feeling that when it comes to Islam countries I would want to know Israels opinion on it big time.
Posted by Wild Thing at September 12, 2013 12:48 AM
---
Comments
Just like in Iraq. These "rebels" are foreign fighters come in to Jihad. Makes you wonder just how many Syrians are rebelling?
Posted by: bobf at September 12, 2013 08:57 AM
---
..what WT and what bobf said!!!
Posted by: Willy at September 12, 2013 11:56 AM
---