« Rand Paul Just Like His Dad Ron Paul...both Hate Israel! | Main | Obamacare Punishes Part-Time Workers- Trader's Joe's Part Time Employees told No Inusrance Coverage For You »
September 15, 2013
Jay Leno: "Can You Tell I've Lost Weight? I'm on that new Obama Diet – Every Day I let Vladimir Putin Eat My Lunch!"
Jay Leno: "Can You Tell I've Lost Weight? I'm on that new Obama Diet – Every Day I let Vladimir Putin Eat My Lunch!"
Jay Leno: "Hey, can you tell I've lost some weight? I'm on that new Obama diet. Every day I let Vladimir Putin eat my lunch. That's how it works."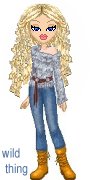 Wild Thing's comment.................

Love how Jay stomps on Obama.
Posted by Wild Thing at September 15, 2013 12:55 AM
---
Comments
Although we may dislike Putin, Americans respect him for being a man's man. He's on Metrosexual Male. He's what men in America used to be.
Posted by: bobf at September 15, 2013 11:02 AM
---
Truth be told, I wish Putin was our president instead of obama. Putin isn't a dull wimp. He's A Marxist like obama, but he is not a muslim and he isn't gay. Plus he's not a Black racist. And his girlfriend is attractive. Finally, he probably cares more for America than obama does.
Posted by: TomR,armed in Texas at September 15, 2013 12:30 PM
---