« Krauthammer Reacts to Assad Fox News Interview: "One of the Great Liars of All-Time" | Main | Home Depot To Dump 20,000 Part-Time Employees Onto Train Wreck Obamacare Exchanges »
September 19, 2013
Illegal Aliens To Receive 650 million in Welfare Payments From Los Angeles County
Illegal Aliens To Receive 650 million in Welfare Payments From Los Angeles County
A projected $650 million in welfare benefits will be distributed to illegal alien parents in 2013, county officials said Monday.
…An estimated 100,000 children of 60,000 undocumented parents receive aid in Los Angeles County, according to Antonovich, who said this year's projections — up about $1 million from the nearly $53 million in total benefits issued in July 2012 — underscore the economic impact of the nation's immigration debate.
"When you add the $550 million for public safety and nearly $500 million for healthcare, the total cost for illegal immigrants to county taxpayers exceeds $1.6 billion dollars a year," Antonovich said in a statement. "These costs do not even include the hundreds of millions of dollars spent annually for education."
But wait, I thought we've been told this doesn't happen? I thought illegal aliens were supposed to be a huge economic benefit to Americans? Well, how much of a benefit are illegal aliens in LA county, where they're leeching over a billion dollars a year from the wallets of productive Americans?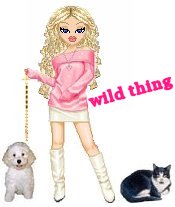 Wild Thing's comment.............
Amazing isn't it, just how liberals are allowed to keep destroying our country. This article is just about one county, but my guess is there are or will be others.

.
Posted by Wild Thing at September 19, 2013 12:55 AM
---
Comments
Only in America can you be a criminal and get paid for it by the government.
Posted by: bobf at September 19, 2013 08:19 AM
---
I wonder if anyone has thought about charging these costs on to the countries these illegals come from. If Mexico had to pay for her citizens here illegally they might tighten up their side of the border.
Posted by: TomR,armed in Texas at September 19, 2013 11:39 AM
---