« She should be in prison! Lois Lerner, IRS official in tea party scandal, forced out for 'neglect of duties' | Main | One man's ObamaCare nightmare »
September 24, 2013
Hero of the mall massacre: Off duty soldier with a handgun saved 100 lives as terrorists ran amok

Hero of hero of the mall massacre: Off duty soldier with a handgun saved 100 lives as terrorists ran amok

An off-duty member of the SAS emerged as a hero of the Nairobi siege yesterday, after he was credited with saving up to 100 lives.
The soldier was having coffee at the Westgate mall when it was attacked by Islamists on Saturday.
With a gun tucked into his waistband, he was pictured helping two women from the complex.
He is said to have returned to the building on a dozen occasions, despite intense gunfire.
A friend in Nairobi said: 'What he did was so heroic. He was having coffee with friends when it happened.
'He went back in 12 times and saved 100 people. Imagine going back in when you knew what was going on inside.'
Sources said the soldier was with the Special Air Service, or SAS. He cannot be named for security reasons.
The British Special Forces regularly train and operate out of Kenya, and have been involved in tracking UK citizens involved with hardline Islamists in Somalia and Yemen.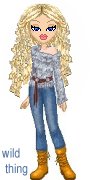 Wild Thing's comment.............
A good guy with a gun is far better than a good guy without a gun. In this case, 100 people are alive because this sheepdog had his fangs at the ready and the know how to use them.
Posted by Wild Thing at September 24, 2013 12:50 AM
---
Comments
Some day, here in America, terrorists are going to strike at a mall, a sporting event or a convention. Every concealed carry carry holder at that location will be worth a fortune. That's why criminals like to strike in gun free zones. They fear the legally armed citizen.
Posted by: TomR,armed in Texas at September 24, 2013 11:57 AM
---