« Home Depot To Dump 20,000 Part-Time Employees Onto Train Wreck Obamacare Exchanges | Main | John Boehner: Friday, the U.S. House Will Fund the Government and DEFUND ObamaCare »
September 20, 2013
Disgusting Anniversary ....It Has Been FIVE Years Of USA NOT Doing the Keystone Pipleline due to America Hating Obama and the Democrats

Five years ago this week the global financial crisis was triggered by the collapse of Lehman Brothers Holdings Inc. But this week also marks the five-year anniversary of another, initially quieter, event: the application for approval of the Keystone XL pipeline to carry Canadian crude directly to the U.S. Gulf coast.
On Sept. 19, 2008, TransCanada Corp.TRP.T +0.84% filed with the U.S. State Department to ship an additional 500,000 barrels of oil a day through an expanded, then-unnamed pipe in its existing Keystone system linking Canada and the U.S. The company had formally announced its plans to file two months earlier.
What the Calgary-based operator expected to be an 18-to-24 month waiting period has now dragged on for five years, with no firm deadline in sight.
Supporters in the U.S. say the pipeline will bring construction jobs and needed heavy crude from Canada to offset declining imports from Mexico and Venezuela. But critics say approving KXL would accelerate the development of Alberta's oil sands and exacerbate greenhouse gas emissions.
TransCanada says it's not prepared to wait out the Obama administration. "I don't think we'd wait another three years," said Alex Pourbaix, TransCanada's president of energy and oil pipelines. "If the project were to be delayed that long, I'd likely see a scenario where we'd utilize all that equipment on other projects. Obviously, we don't see it coming to that. "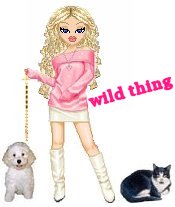 Wild Thing's comment............
This makes me so angry that the dems and Obama will not allow the Keystone Pipeline.
GRRRRRRRRRRRRRRRRRRRRR!!!!!!!!!!!!!!!!!!!!!!!!!!!!!!!!!!
Posted by Wild Thing at September 20, 2013 12:47 AM
---
Comments
I can imagine what just acknowledging the pipeline would do for the price of oil.It might get oil down to $25-30 per bbl and cut gas prices by half. If we actually went through with the pipeline and our own drilling and recovery I could visualize America being an oil exporting nation. Damn the Democrats and environmentalists!
Posted by: TomR,armed in Texas at September 20, 2013 12:34 PM
---