« International Opposition Grows Toward Obama and His Syria Plans | Main | Syrian Christian Woman Destroys Sen. John McCain at Town Hall Meeting: "Enough is Enough! We Do Not want Another Engagement in the Middle East!" »
September 06, 2013
Dictator Obama Administration To Spend $12 Million (Our Tax Dollars) On Propaganda Ads Touting Obamacare In A Dozen Republican-Led States
Obama Administration To Spend $12 Million On Ads Touting Obamacare In A Dozen Republican-Led States
The Obama administration is readying a multimillion-dollar onslaught of ads in a dozen red states to encourage Americans to sign up for Obamacare insurance exchanges, media-tracking sources tell POLITICO.
CMS has reserved at least $12 million in airtime starting Sept. 30 in Texas, Florida, Pennsylvania, Arizona, Georgia, Missouri, Ohio, Indiana, North Carolina, Oklahoma, Tennessee, Louisiana and Michigan.
All but one, Missouri, are led by Republican governors — including many who have been hostile to the health law — and even in Missouri, a Republican-dominated legislature has set an anti-Obamacare agenda.
The number of states and the total cost of the ad campaign are both expected to grow with the approach of the enrollment period that begins on Oct. 1. The administration awarded a $41 million PR contract to the firm Weber Shandwick earlier this year to promote participation.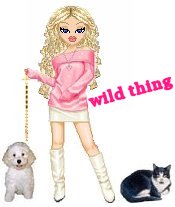 Wild Thing's comment...........

If this was his own money he would not be spending it, Obama is a selfish, self centered egomaniac and only cares about himself. Unfortunately we have to pay for all his propaganda.
Posted by Wild Thing at September 6, 2013 12:50 AM
---
Comments
Throwing taxpayers' money around to pursue obama's personal agenda. And, a watchdog Congress either in on the scams or too timid to do it's sworn duty. This govt. has become so large, so intrusive and so costly that we cannot realisticly support it. Sometime in the (near)future I think we will have an economic collapse. We just cannot continue on unabatted.
Posted by: TomR,armed in Texas at September 6, 2013 09:47 AM
---