« WOW Horrible Democrats Leave Benghazi Hearing Before Testimony From Families of Victims | Main | Dictator Freak Obama Temper Tantrum: Republicans 'trying to mess with me' »
September 21, 2013
Awesome Rep. Trey Gowdy and His Explosive Claim About Benghazi Survivors
Rep. Trey Gowdy's Explosive Claim About Benghazi Survivors ( from last month )
The Obama administration is "changing names" of the Benghazi survivors and "creating aliases" to keep them hidden from congressional investigators and the American people, Rep. Trey Gowdy (R-S.C.) told Greta Van Susteren on Thursday night. He also said the administration is "dispersing them around the country" to keep them out of sight.
Gowdy's stunning claims were overshadowed by CNN's bombshell report that revealed there were "dozens" of CIA operatives on the ground in Benghazi on Sept. 11, 2012, the night of the deadly attack that killed four Americans. Meanwhile, the CIA is taking "unprecedented" to keep whatever it was doing in Benghazi a secret, according to the report.
"Stop and think what things are most calculated to get at the truth? Talk to people with first-hand knowledge. What creates the appearance and perhaps the reality of a cover-up? Not letting us talk with people who have the most amount of information, dispersing them around the country and changing their names," Gowdy said.

These new Benghazi revelations come at the same time that the Obama administration has decided to start referring to the Benghazi and IRS scandals as "phony."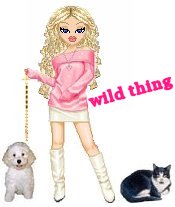 Wild Thing's comment............
I really like and respect Trey Gowdy.
Posted by Wild Thing at September 21, 2013 12:45 AM
---