« Border Sheriffs: DC Not Taking Border Security Seriously | Main | Is The Obama Admin Arming Al Qaeda In Syria? »
September 13, 2013
Arizona Ranchers Say Mexican Drug Lords Rule in U.S. Border Regions: 'We're Living By the Law Of the Cartels'

Arizona Ranchers Say Mexican Drug Lords Rule in U.S. Border Regions: 'We're Living By the Law Of the Cartels'

Arizona ranchers living along the Mexican border are fearful of the drug cartel and say the U.S. is "borderless". The Arizona ranchers are speaking out to The Blaze and airing a special on the "For the Record" show this evening. The show promises to provide "never-before-seen surveillance videos taken from their ranches: proof that their ranches are being seized by drug traffickers and nefarious groups that use the cover of darkness to cross into the United States."
Mary, an Arizona rancher who spoke to TheBlaze on condition of anonymity out of fear of retribution from the drug cartels, warned, "it's not our country anymore."
"We may be bound to the laws of our country," she said. "But we're living by the law of the cartels."
Like Mary, many of the ranchers chose to speak on condition that they not be named out of fear for their lives but their stories are all similar. They say the U.S. is "borderless."
Cochise County Sheriff Mark Dannels, who works closely with the ranchers living along his county's 83-mile border with Mexico, told TheBlaze the increased violence along his community's southern border is an example that the federal government is failing when it comes to border security.
"Border security should be a primary issue even before we talk about immigration reform," said Dannels, who has spent more than 25 years in law enforcement along the border. "The biggest change from 1984 until current is the violence on the border."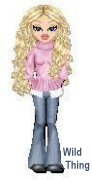 Wild Thing's comment.............
I would be very afraid to live near the border.
Posted by Wild Thing at September 13, 2013 12:50 AM
---
Comments
Americans terrorized by foreign drug cartels and our government does nothing. When the heck are we going to start putting troops on the border?
Posted by: bobf at September 13, 2013 07:36 AM
---
This has been going on and getting worse for years. Through at least two presidencies. We all no Bush's stupid excuse for not securing the border. I believe obama's reason is to introduce more Dem voters. Both presidents have failed the citizens of America. I also wonder how many other third worlders, incl. terrorists, have come across our 5 strand barbed wire border.
Posted by: TomR,armed in Texas at September 13, 2013 12:04 PM
---