« NY Democrat Rep. Jerry Nadler Blasts Weiner, "He Needs Serious Psychiatric Help" | Main | Trey Gowdy Slams Press Sec. Carney: There is 'Nothing Phony' About 4 Murdered Americans in Benghazi »
July 26, 2013
Victims of Obama's "Phony Scandals" Remark Speak Out: "The Only Thing 'Phony' is the Narrative" Obama is Pushing
Victims of Obama's "Phony Scandals" Remark Speak Out: "The Only Thing 'Phony' is the Narrative" Obama is Pushing
Barack Obama may think the multiple scandals that are engulfing his Presidency are "phony" and "fake," but the victims of those scandals do not agree. Here are some of them speaking out today on Fox News with Stuart Varney.
Tea Party victim Becky Gerritson had it right. She said "The only thing phony is the narrative" Obama is trying to push off onto the American people.
Pat Smith – mother of Sean Smith, who died in the Benghazi Terrorist Attack, said she still has received no answers from Barack Obama, Hillary Clinton, Joe Biden, or ANYONE in Obama's Administration as to why there was not sufficient security at the consulate there, and why no rescue mission was allowed during the more than 7 hour attack that killed her son. She said she will continue to speak out, and zeroed in particularly on Hillary Clinton, saying she will stand up and call her out on Benghazi if she runs for President in 2016.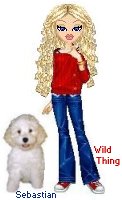 Wild Thing's comment...................
It is unforgivable how Obama has handled the tragedies.He is at the helm in every one of them.

Posted by Wild Thing at July 26, 2013 12:45 AM
---