« Kraithammer : Obamacare "Swindled" Unions and Left Them in "Desperation and Disappointment" | Main | Krauthammer: IRS Scandal 'Left Cincinnati And Is Now In D.C.' »
July 18, 2013
Very Concerning! After Being Re-Elected, Obama Asked His Top Aides How To Govern Without Congress
After Being Re-Elected, Obama Asked His Top Aides How To Govern Without Congress

Politico's Glenn Thrush reports that after President Obama won re-election, he tried to find out ways of pushing his second term agenda without the Republican-led Congress:
"Guys, I don't want politics to be a limit of what you recommend to me," Obama told senior aides David Plouffe, Lew, Dan Pfeiffer and Pete Rouse a couple of weeks after his reelection, according to a White House aide with direct knowledge of the meeting.

"Let's come up with an agenda, then let's figure it out from there as best we can," he said, prodding them to adopt a more muscular approach to the use of executive power. "We can't let the driving force of what we pass be Congress."
This explains President Obama's frequent mentions of governing without Congress.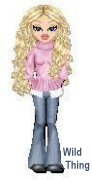 Wild Thing's comment................
He really wants to be a total dictator. He is very dangerous and we don't even know all the things about him and his agenda.
Posted by Wild Thing at July 18, 2013 12:55 AM
---
Comments
Something like that will only lead to the downfall of this nation through a civil war or revolution.
Posted by: BobF at July 18, 2013 09:59 AM
---
Too much power in the Executive, a weak Congress and a left leaning SCOTUS + a potential dictatorship. obama is one to take advantage of this.
Posted by: TomR,armed in Texas at July 19, 2013 02:20 AM
---