« Obama's Hate for Coal Mining has lead to this....Militant Eco-Activists Harass Workers at Wisconsin Mine (GRAPHIC LANGUAGE) | Main | Wake Up Juan! Juan Williams Praises Napolitano No Attacks on America »
July 13, 2013
Ted Cruz introduces bill to defund Obamacare
Ted Cruz introduces bill to defund Obamacare
Sen. Ted Cruz, R-Texas, along with 17 other Senate Republicans, has introduced the Defund Obamacare Act of 2013, which would fully defund Obamacare, in the wake of the recent string of bad news surrounding the law.
"The Administration's recent announcement to delay the onerous and unpopular employer mandate until after the 2014 election, coupled with its announcement to delay income and health status eligibility requirements in favor of an honor system for the most expensive entitlement for our generation, confirms what has been obvious from the start--this law is a colossal mistake," Cruz said in a press release.
Cruz is joined by Rep. Tom Graves, R-Ga., who introduced companion legislation in the House. Graves has introduced similar legislation before, in March of 2013, and also in the 111th and 112th congresses.
"We must seize the moment and permanently delay the entire law," Graves wrote in his own press release. "Congress can do this. We control the purse strings and can protect taxpayers from funding Obamacare. Businesses have their delay and the special interests have their waivers. Let's not leave working families or anyone else on the tracks for this train wreck."
Along with previous bills to defund the health care law, House Republicans have also voted 37 times to repeal the law entirely.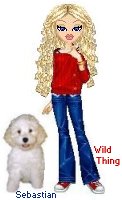 Wild Thing's comment..................
I sure would love if we could get rid of Obamacare, the entire thing.
That would be a dream come true.
Posted by Wild Thing at July 13, 2013 12:50 AM
---
Comments
Maybe obamacare is slowly coming apart as people find it unworkable. It is much more about govt. control than it is about healthcare. This bill gores most peoples' ox one way or another and as it is being implemented more and more people are realizing obamacare screws them. Even liberals get screwed.
Posted by: TomR,armed in Texas at July 13, 2013 11:57 AM
---