« He has NO Soul! Obama Uses Weekly Address To Push "Phony Scandals" Claim | Main | American Hero Col. Bud Day Passes Away at 88 – He Stood Up For America & Against John Kerry »
July 29, 2013
Taxes and more taxes to feed Obama's Propaganda! Obama: "Race Relations Won't Get Better, May Get Worse" Unless We Redistribute More Wealth

Obama: "Race Relations Won't Get Better, May Get Worse" Unless We Redistribute More Wealth
Obama said that if economic prescriptions of the type he supports to increase economic growth and reduce "income inequality" are not adopted, then race relations in the United State may deteriorate further.
"If we don't do anything, then growth will be slower than it should be. Unemployment will not go down as fast as it should. Income inequality will continue to rise," Obama said in an interview published today by the New York Times. "Racial tensions won't get better; they may get worse, because people will feel as if they've got to compete with some other group to get scraps from a shrinking pot. If the economy is growing, everybody feels invested, " he said.
Obama said Americans in recent decades have lost a sense of security, feeling that a chance at upward mobility is being denied them. He railed against the deficit hawks in the Republican Party, suggesting cuts were being made to quickly and without proper discretion, and that "vital investments" must be preserved.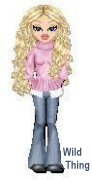 Wild Thing's comment.................
Obama would be happy to get every penny we earn. He is a racist and he keeps dividing our country more and more.
Posted by Wild Thing at July 29, 2013 12:47 AM
---