« Fla. Gov. Says No to Demands From Protestors | Main | Glorifying Terrorism By Rolling Stone! - Michelle Malkin Weighs In - Hannity »
July 18, 2013
Rep. Issa Has Information That Will Link IRS Scandal Up Into the White House
Rep. Issa Has Information That Will Link IRS Scandal Up Into the White House
FOX News reporter Carl Cameron told Bill O'Reilly tonight that on Thursday House Oversight Committee Chairman Darrell Issa (R-CA) has information that will move the IRS scandal up into the White House. "What he said to me today was make sure to watch tomorrow's hearing because he's going to present the evidence to prove it.... That he can get it right up all the way into the White House before it was all revealed."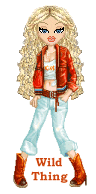 Wild Thing's comment.................

I sure hope so and I pray Obama will be blamed. He has gotten away with soooooo many things, and deaths of Americans with Fast and Furious, and Benghazi.
At Least 292 Conservative Groups Were Targeted by the IRS
** At least 292 conservative groups targeted
** At least 5 pro-Israel groups targeted
** Constitutional groups targeted
** Groups that criticized Obama administration were targeted
** At least two pro-life groups targeted
** A Texas voting-rights group was targeted
** Conservative activists and businesses were targeted.
** At least 88 IRS agents were involved in the targeting scandal
** At least one conservative Hispanic group was targeted
Posted by Wild Thing at July 18, 2013 12:47 AM
---
Comments
If this was the Nixon or Reagan administration there would not be proof necessary as the Dems and MSM hammered away with special prosecutors and guilty verdicts before any hearing took place. Same if it was one of the Bush presidencies. But, being a democrat president and especially obama, the cover up is in full force.
Posted by: TomR,armed in Texas at July 18, 2013 09:58 AM
---