« Attorney General Greg Abbott a Conservative Announces Gubernatorial Bid | Main | Michelle Obama's "Healthy" School Lunch Overhaul Wreaking Havoc On School Districts »
July 16, 2013
Randy Travis Awake and 'Breathing Spontaneously,' But Recovery is Months Away
Randy Travis Awake and 'Breathing Spontaneously,' But Recovery is Months Away.

Doctors at the North Texas hospital where Randy Travis is hospitalized say the country music star he has awakened since surgery following a stroke.

Baylor Health Care System doctors spoke about Travis in a video statement released Monday. The singer is still in critical condition but has stabilized, doctors said.

Doctors said Travis no longer needs mechanical devices to help support his heart but is still on a ventilator.

Travis is awake and interacting with loved ones and beginning on early physical therapy.

Doctors expect Travis will be at The Heart Hospital Baylor Plano for another two to three weeks. He will then get aggressive physical therapy at an in-patient facility.

Mary Davis, Travis' fiancee, also spoke on the video, thanking everyone for their support and prayers.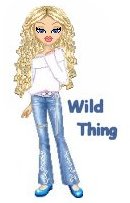 Wild Thing's comment...............
So glad he is doing better.
Posted by Wild Thing at July 16, 2013 12:45 AM
---