« Disgusting and sick! Group of atheists and humanists trying to get the military to hire atheist chaplains | Main | White House Official: Obama And John McCain Are In Love »
July 24, 2013
Obama (his hate for Whites) plans to Punish White Neighborhoods For Lack of Minority Families
Obama to Punish White Neighborhoods For Lack of Minority Families
Barack Obama's latest plan to reshape America will involve punishing white communities for their lack of inclusion.
Already the Obama Administration has doled out "damages" to 25,000 Americans in the last three years in housing reparation payments.

Shaun Donovan, Secretary of Housing and Urban Development, in a July 16 speech to the NAACP about a new regulation and database aimed at adding "protected classes" into predominantly white neighborhoods.
The federal government is getting serious about pushing racial and ethnic diversity into America's neighborhoods–and is using big data and big money to achieve its aims.
A new interactive database will help regulators, local housing officials and individuals take action on a newly proposed regulation that would require agencies to "affirmatively further" the inclusion of minority residents in white neighborhoods.
Housing and Urban Development Secretary Shaun Donovan announced the database and regulation at last week's NAACP convention, saying the Obama administration was battling "a quieter form of discrimination" that was "just as harmful" as long-outlawed segregationist practices, like racially restrictive property covenants.
The problem now, Donovan said, is that prospective minority buyers are not being encouraged to move into predominantly white neighborhoods with top-notch schools, government services and amenities like grocery stories, etc.
The goal here then is to continue to prosecute at a high rate incidences deemed proactively segregationist – Donovan touted 25,000 individuals in the past 3 years being paid damages under cases reported to the agency or independently investigated by HUD – but to add in a mandate for diversifying neighborhoods.
The old way was to punish exclusion. The new way is to punish lack of inclusion.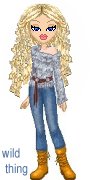 Wild Thing's comment....................
Obama just keeps proving how he hates whites, He did it in his stupid book, his speeches, and all the things he has done in his life.
Posted by Wild Thing at July 24, 2013 12:50 AM
---
Comments
....now they are going after neighborhoods that are not sufficiently "diverse", even if no structured segregation existed ever. They will evaluate outcomes without regard to causes. What if it is because not everyone can afford to live in a particular neighborhood-is that discrimination ? Are they going to subsidize low-income families in order to move them into higher income neighborhoods ? This is one more step toward a system where equality of outcomes is guaranteed. That system would be Marxism..
Posted by: Willy at July 25, 2013 10:37 AM
---