« Senator Ted Cruz: 'So Sad to See' This President 'Consistently Disregard the Constitution' and the Law (Video) | Main | Obama Martha's Vineyard Vacation at $7.6M Private Resort, Over 75 Rooms Booked for Staff »
July 30, 2013
Obama Secretly Releases Five Taliban Prisoners From Gitmo In Exchange for Peace Talks
Obama Secretly Releases Five Taliban Prisoners From Gitmo In Exchange for Peace Talks
Without much publicity or official announcements, the Unites States released five Guantanamo Bay detainees as a nod of willingness to open peace talks in Afghanistan. After officials in Kabul expressed desire for negotiations, the Obama administration released five members of the Taliban who were detained at the US detention center.
A top US official said that the prisoners were released under the condition that they will not engage in any violent activity. While it is clear that they are guilty of crime, the benefit in releasing them—the potential withdrawal of US forces from Afghanistan by the summer of 2014—is greater than the risk. The US announced it will attempt to negotiate peace talks with the Taliban and Afghanistan government officials some months ago.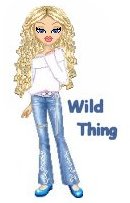 Wild Thing's comment.............

LOL sorry but this just strikes me as how dumb can one person be. If a promise not to be violent from a terrorist is all it takes then we better bring home all our troops from all around the world fighting terrorists and just make the bad guys promise not to be violent.
Posted by Wild Thing at July 30, 2013 12:47 AM
---