« College Republicans Denied Admittance to Obama Speech | Main | Obama Ties Vietnamese Communist Leader Ho Chi Minh To America's Founding Fathers,Ho Chi Minh Led Effot That Killed Almost 60,000 Americans »
July 26, 2013
Obama Regime Demanding Internet Companies Turn Over User Account Passwords
Obama Regime Demanding Internet Companies Turn Over User Account Passwords
The U.S. government has demanded that major Internet companies divulge users' stored passwords, according to two industry sources familiar with these orders, which represent an escalation in surveillance techniques that has not previously been disclosed.
If the government is able to determine a person's password, which is typically stored in encrypted form, the credential could be used to log in to an account to peruse confidential correspondence or even impersonate the user. Obtaining it also would aid in deciphering encrypted devices in situations where passwords are reused.
"I've certainly seen them ask for passwords," said one Internet industry source who spoke on condition of anonymity. "We push back."
A second person who has worked at a large Silicon Valley company confirmed that it received legal requests from the federal government for stored passwords. Companies "really heavily scrutinize" these requests, the person said. "There's a lot of 'over my dead body.'"
Some of the government orders demand not only a user's password but also the encryption algorithm and the so-called salt, according to a person familiar with the requests. A salt is a random string of letters or numbers used to make it more difficult to reverse the encryption process and determine the original password. Other orders demand the secret question codes often associated with user accounts.
A Microsoft spokesperson would not say whether the company has received such requests from the government. But when asked whether Microsoft would divulge passwords, salts, or algorithms, the spokesperson replied: "No, we don't, and we can't see a circumstance in which we would provide it."
Google also declined to disclose whether it had received requests for those types of data. But a spokesperson said the company has "never" turned over a user's encrypted password, and that it has a legal team that frequently pushes back against requests that are fishing expeditions or are otherwise problematic. "We take the privacy and security of our users very seriously," the spokesperson said.
Apple, Yahoo, Facebook, AOL, Verizon, AT&T, Time Warner Cable, and Comcast did not respond to queries about whether they have received requests for users' passwords and how they would respond to them.
Richard Lovejoy, a director of the Opera Software subsidiary that operates FastMail, said he doesn't recall receiving any such requests but that the company still has a relatively small number of users compared with its larger rivals. Because of that, he said, "we don't get a high volume" of U.S. government demands.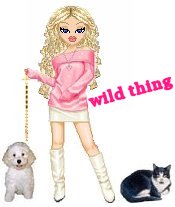 Wild Thing's comment.................

Every day there is something from Obama that is disturbing and shows how much he wants total control over our lives.
I don't even understand why they would want to know unless they were going to impersonate us and say things we would not say. It is just too weird and yet it does show how much they want to control lives.
Posted by Wild Thing at July 26, 2013 12:50 AM
---
Comments
Bush went after foreign terrorists. Obama is going after American Citizens.
Posted by: BobF at July 26, 2013 07:28 AM
---
I wonder how many accounts use "f--k obama" as their password. We are seeing the transformation of America from a democratic constitutional republic to a dictatorial monarchy.
Posted by: TomR,armed in Texas at July 26, 2013 11:26 AM
---