« A Wounded Warrior And The Golden Retriever Who Saved Him | Main | CBS: Obamacare A "Jalopy They're Trying To Roll Out Of The Driveway Here, At Barely Operational"- Get Rid of ALL of it! »
July 04, 2013
Lois Lerner Will Not Testify Before House Committee Unless Given Immunity
Lois Lerner Will Not Testify Before House Committee Unless Given Immunity. Trey Gowdy: No Immunity to Lois Lerner Until We Can Corroborate Her Information
Embattled IRS official Lois Lerner will not testify before the House Oversight and Government Reform Committee unless she's given immunity from prosecution, her lawyer told POLITICO Tuesday.
"They can obtain her testimony tomorrow by doing it the easy way … immunity," William W. Taylor III said in a phone interview. "That's the way to resolve all of this."
The comments reflect the hard-line approach Lerner, the former head of the IRS division that scrutinized conservative groups, and her legal team are taking in defending her role in the agency's scandal. Taylor, a founding partner of Zuckerman Spaeder LLP, is even shrugging off the possibility that the full House might vote to hold Lerner in contempt. "None of this matters," he said.
"I mean, nobody likes to be held in contempt of Congress, of course, but the real question is one that we're fairly confident about, and I don't think any district judge in the country would hold that she waived."

Trey Gowdy, on Fox News Sunday was asked about immunity for Lois Lerner. Gowdy said he's not 'buying a used car over the phone'.
"I would hope that Lois Lerner would feel motivated at some point to share the information she has with Congress, whether that's in the form of a proper or a limited immunity agreement. I'd like have to her information, but I've got to be guaranteed her information is accurate, and truthful and complete.
I am committed to getting to the bottom of what happened with the IRS -- speaking of lack of oh trust in the institutions of government. But I'm not going to offer, I'm not going to buy a used car over the telephone. I'm not going to give immunity to Lois Lerner before I hear what she -- what she has to say and before I can corroborate or not corroborate her information"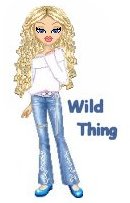 Wild Thing's comment...............
I am so glad Gowdy is on this committee, he is truly awesome.
Posted by Wild Thing at July 4, 2013 12:47 AM
---
Comments
Yes, I hope he sticks in there. If it means hanging Holder and obama I say give her immunity.
Posted by: TomR,armed in Texas at July 4, 2013 11:47 AM
---