« Michelle Malkin on Hannity Discussing Border Security | Main | Obama Blocking Access to AFRICOM Colonel with Benghazi »
July 11, 2013
Ft. Hood Terrorist Nidal Hasan Uses Court Appearance To Declare His Support For The Taliban



Ft. Hood Jihadist Nidal Hasan Uses Court Appearance To Declare His Support For The Taliban…

FORT HOOD, Texas (AP) — The U.S. Army psychiatrist charged in the mass shooting at Fort Hood asked pointed questions about religion and used several opportunities Wednesday to declare his support for the Taliban and a fellow American-born Muslim who killed a U.S. soldier, as he was allowed to zero in on potential jurors during the second day of jury selection.
Maj. Nidal Hasan, who is serving as his own attorney in his military murder trial, participated as nine of the remaining 14 Army officers in the group of potential jurors were questioned individually.
Hasan told one colonel that Abdulhakim Muhammad, sentenced to life in prison for the June 2009 fatal shooting of a soldier outside a Little Rock, Arkansas, military recruiting station, was his "brother and friend." Muhammad, who converted to Islam in college, has told The Associated Press that the shootings were an act of war on the U.S.
In answering Hasan's questions based on jury questionnaires they filled out about a year ago, several potential jurors said they had negative views of Muslims, the Quran or Shariah, the Islamic legal and religious code. But they said they could put aside those views and only consider evidence in the case — including a colonel asked by Hasan if "the fact that I do believe the Quran justifies killing" would prevent him from being a fair juror.
Osborn has denied his "defense of others" strategy, which must show that killing was necessary to prevent the immediate harm or death of others. The judge has barred him from telling jurors that he shot U.S. troops because he believed they were an imminent threat to Taliban leaders in Afghanistan.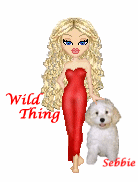 Wild Thing's comment...............
And Obama calls this terrorist and what he did..work place violence. sheesh
Posted by Wild Thing at July 11, 2013 12:48 AM
---
Comments
This is insane. This trial should have taken place three years ago. The man is a murderer and a turncoat. He is guilty. Hang his muzzie ass.
Posted by: TomR,armed in Texas at July 11, 2013 11:26 AM
---