« Crowds across America protest NSA in 'Restore the Fourth' movement | Main | Kids Cheer as School District Opts Out of Michelle Obama's Lunch Menu - God Bless these Smart Kids! »
July 05, 2013
Even Though Company Offers To Put On Fireworks Display For Free For Marines, Obama Still Cancelled It
Even Though Company Offers To Put On Fireworks Display For Free For Marines, Obama Still Cancelled It

Military members and their families at North Carolina's Marine Corps base Camp Lejeune are scratching their heads after the base would not reverse its decision to cancel its fireworks display despite a Pennsylvania company offering to do it for free.
In early May, the government announced the fireworks would be cancelled at both Camp Lejeune and Fort Bragg. Back then, budget cuts known as sequestration were blamed.
"During a period in which federal employees are scheduled to be furloughed due to sequestration, expending limited funds and paying personnel overtime to manage a non-mission essential event just didn't seem a prudent use of finite government resources in [General Thomas Gorry]'s mind," Nat Fahy, a spokesperson with Camp Lejeune, said at the time.
But when the Zambelli Family from Pennsylvania, which has put on the display for the base before, heard about the cuts, it offered to do the show for free.
The government turned them down.
Why? Because there are too many other costs associated with putting on the display that don't involve just the fireworks.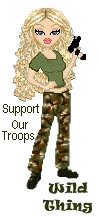 Wild Thing's comment...................
Obama is an asshole!
Posted by Wild Thing at July 5, 2013 12:50 AM
---
Comments
Whiteman AFB had it's fireworks display. I wonder what's going on with these Marine bases? I don't think it's necessarily Obama but maybe political senior officers.
Posted by: BobF at July 5, 2013 07:28 AM
---
You're right Bob. This is another example of flag officers being political. At times I think the service acadamies should be shut down and the officer corps built out of the ranks(OCS) and ROTC.
Posted by: TomR,armed in Texas at July 5, 2013 12:23 PM
---