« Russian President Putin Signs Law Banning Gay Adoptions | Main | Even Though Company Offers To Put On Fireworks Display For Free For Marines, Obama Still Cancelled It »
July 05, 2013
Crowds across America protest NSA in 'Restore the Fourth' movement

Crowds across America protest NSA in 'Restore the Fourth' movement

Crowds across the U.S. gathered Thursday to protest the federal government's surveillance of the American public – recently highlighted by leaker Edward Snowden – as part of pro-Forth Amendment rallies, chanting "NSA go away!"
More than 400 people gathered in New York and Washington D.C., while around 300 people were estimated to be in San Francisco.
Protests were also scheduled in 100 other cities, according to the organizers, "Restore the Fourth," who describe themselves as a grassroots, non-partisan movement. The organization estimated that national turnout would be around 10,000 people, Reuters reports.
"Our demands are very simple: We think these programs which violate the constitutional rights of Americans need to end," Ben Doernberg, an organizer of the New York City protest, told Fox News.
The Fourth Amendment protects Americans from unlawful search and seizure.
The online community also rallied around the protests Thursday, as websites like Boing Boing! Posted messages about the National Security Agency.
"Happy 4th of July! Immediately stop your unconstitutional spying on the world's internet users -- The People," a statement on the website said, according to Reuters.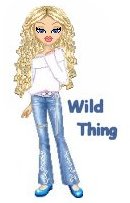 Wild Thing's comment.................
There would have to be crowds the size of what we saw in Egypt to stop the NSA and Obama from what they are doing...just my gut feeling about it.
Posted by Wild Thing at July 5, 2013 12:47 AM
---