« Trey Gowdy Slams Press Sec. Carney: There is 'Nothing Phony' About 4 Murdered Americans in Benghazi | Main | Obama Regime Demanding Internet Companies Turn Over User Account Passwords »
July 26, 2013
College Republicans Denied Admittance to Obama Speech
College Republicans Denied Admittance to Obama Speech

Obama was bound to receive a warm response from the audience attending his speech at the University of Central Missouri yesterday — because some students who disagreed with him weren't allowed into the building.
Christopher White of The College Fix reports that students wearing "Tea Party T-Shirts and others who wore patriotic or Republican-inspired clothing" were turned away at the door under the guise of security concerns, despite the fact that they held tickets to the event.
I'd like to offer a helpful tip to all College Republicans who hope to attend an Obama speech in the future: Odds of admission improve if you wear a Che Guevara t-shirt, an "I Heart Kim Jong Un" campaign button, and/or a ballcap displaying the slogan "Obama Girl" prominently above the brim.

College Republicans Deemed Security Threat, Refused Entrance to Obama's Campus Speech
Ten College Republicans were dubbed a security threat and refused admittance to President Barack Obama's speech at the University of Central Missouri on Wednesday.
Despite the fact that the students had tickets to the event, security personnel turned them away at the door to the recreation center where Obama gave a speech on economic policy, telling the group it wasn't about their politics but the president's safety, State Treasurer of the College Republicans Courtney Scott told The College Fix.
The students, some of whom donned Tea Party T-Shirts and others who wore patriotic or Republican-inspired clothing, had protested the president earlier in the day on campus, but had put away their signs and said they were ready to simply listen to Obama when security shut them down – and even told them to leave the vicinity and stay several hundred yards away from the rec center.
The students had waited in a long line and under the hot sun to wind their way to the front of the line two hours in advance of Obama's scheduled 5:30 p.m. remarks. Still, they were rejected.
"It just didn't make any sense," Scott told The Fix. "A lot of us traveled several hours to watch the speech. We were very disappointed not to be able to attend."
The small group of College Republicans were confused as to why such extreme security precautions were directed at them – but not at the 2,500 other audience members who were granted admission to the event, Scott said.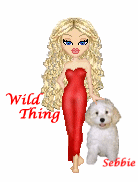 Wild thing's comment............

Obama really is a dictator.
Posted by Wild Thing at July 26, 2013 12:49 AM
---
Comments
There are pictures of military members and their families greeting and cheering him as he arrived at Whiteman AFB. All these people meeting him were hand picked; rent a crowd. Talking with a few GI's who work the flightline area, they were ordered to not even be seen outside.
Posted by: BobF at July 26, 2013 07:32 AM
---