« Detroit bankruptcy – this is what happens if you vote Democrat for 51 years | Main | Rush Limbaugh: "Obama Is No Different Than Jesse Jackson or Al Sharpton" »
July 22, 2013
Closing of Western Pennsylvania power plants leaves workers at a loss (Obama destroys 380 jobs add these to the thousands he has also destroyed)
Closing of Western Pennsylvania power plants leaves workers at a loss [Obama destroys 380 jobs]

A job for life. That's what they were promised.
It wasn't in a contract, but to the 20 men who gathered for Bud Lights and commiseration Wednesday night in Greene County, working at a power plant was the equivalent.
"This was the job everybody wanted," said Ray Christner Jr. of Brownsville. "We had it. And now it's gone."
Nine days had passed since FirstEnergy announced it will shut down two power plants: Hatfield's Ferry, Greene County, across the Monongahela River from Masontown, Fayette County, and Mitchell in Union Township, Washington County, by Oct. 9 -- leaving 380 people without work.
"First, we were shocked. Then we were upset. Now, we're just angry," said Gregg Jerome of Uniontown, an electrician at the plant.
The employees are mainly from Greene, Fayette and Washington counties. Many started at the plants soon after high school and some have stayed for more than 30 years. Others were transferred to Hatfield's Ferry and Mitchell when FirstEnergy closed six coal-fired power plants in Ohio, Maryland and Pennsylvania last year.
Those at Hatfield thought the plant would surely be safe from closure, as Allegheny Energy invested $650 million on scrubbers meant to eliminate sulfur and mercury emissions just four years ago.
If the workers lived somewhere else, losing a job in the power business might not be as stressful. But in Pennsylvania, where coal-fired power production has decreased 28 percent since 2005, there are few, if any, jobs that can replace what the workers at Hatfield's Ferry and Mitchell had: regular hours, salaries between $22 and $30 per hour, and good benefits, all without a college education.
"I understand the importance of regulations and clean air," said technician David Donaldson, 45. "But ask Obama this -- what good is green energy to me if I can't support my family?"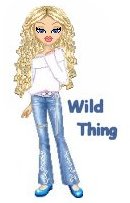 Wild Thing's comment..............

I wonder what the total of jobs lost will be when Obama finishes with his destruction at the end of his reign of terror.
Posted by Wild Thing at July 22, 2013 01:55 AM
---
Comments
The coal fired power plant back in my hometown of Dunkirk, NY is closing. Almost 300 million was recently spent making it the cleanest coal fired plant in American and now it's closing. To convert it to natural gas will take about 700 million.
Candidate Obama told us back in 2008 what he's going to do to the coal fired power industry. Fools didn't believe him and elected him. Now these fools are going to literally pay the price. Once the coal fired plants are closed, watch the price of natural gas slowly skyrocket. With the coal industry virtually shut down, it would cost billions to bring it and the plants back on line.
Posted by: BobF at July 22, 2013 09:05 AM
---
These 380 coal related jobs are just the tip of a giant iceberg building over the next few years. Thanks to the Marxist muslim racist obama. Besides lost jobs there will also be brownouts and running blackouts as coal fired plants shut down before natural gas plants are in place. Of course the White House will be heated in winter and air conditioned in summer.
Posted by: TomR,armed in Texas at July 22, 2013 11:59 AM
---
Without affordable energy, there will be no jobs. There was Ubamacare and now no energy; a Progressive dream come true. Will Ubamacare offer a cure for starvation ? We will starve but the air will be clean and the sea levels will be lower-perhaps....
Posted by: Willy at July 25, 2013 10:46 AM
---