« Taxes and more taxes to feed Obama's Propaganda! Obama: "Race Relations Won't Get Better, May Get Worse" Unless We Redistribute More Wealth | Main | Former Ambassador Ann Wagner…Benghazi Stand Down Order Came From Obama »
July 29, 2013
American Hero Col. Bud Day Passes Away at 88 – He Stood Up For America & Against John Kerry
American Hero Col. Bud Day Passes away at 88 – He Stood Up For America & Against John Kerry

Retired Col. George "Bud" Day, a Medal of Honor recipient who spent 5½ years as a POW in Vietnam and was Arizona Sen. John McCain's cellmate, has died at the age of 88, his widow said Sunday.
FORT WALTON BEACH - USAF COL (ret.) George E. "Bud" Day, a Medal of Honor winner, a WWII Marine, and Vietnam POW, passed away early Saturday morning in Ft. Walton Beach.
His wife, children and grandchildren were present. They had communion before Bud passed away.
The funeral is expected to be Thursday at the Emerald Coast Conference Center with burial at Barancas National Cemetery in Pensacola.
Day, one of the nation's most highly decorated servicemen since Gen. Douglas MacArthur and later a tireless advocate for veterans' rights, died Saturday surrounded by family at his home in Shalimar, after a long illness, Doris Day said.
.

George Everett "Bud" Day (born February 24, 1925) is a retired U.S. Air Force Colonel and Command Pilot who served during the Vietnam War. He is often cited as being the most decorated U.S. service member since General Douglas MacArthur, having received some seventy decorations, a majority for actions in combat. Day is a recipient of the Medal of Honor.
Day was born in Sioux City, Iowa, on February 24, 1925. In 1942 he quit high school and enlisted in the United States Marine Corps. He served 30 months in the North Pacific during World War II as a member of a 5 in (130 mm) gun battery with the 3rd Defense Battalion on Johnston Island.
After the war, Day attended Morningside College on the G.I. Bill, earning a Bachelor of Science Degree, followed by law school at the University of South Dakota, receiving a Juris Doctor. Day passed the bar exam in 1949 and was admitted to the bar in South Dakota. In later life, Day was also awarded a Master of Arts degree from St. Louis University, a Doctor of Humane Letters from Morningside, and a Doctor of Laws from Troy State University. Day was admitted to the Florida Bar in 1977.
A member of the Army Reserve, in 1950 he received a direct commission as a Second Lieutenant in the Iowa Air National Guard, and was called to active duty in 1951 for Undergraduate Pilot Training. He served two tours as a fighter-bomber pilot during the Korean War flying the Republic F-84 Thunderjet, surviving a "no-chute" ejection in 1955. Promoted to captain, he decided to make the Air Force a career and was augmented into the Regular Air Force, and transitioned to the F-100 Super Sabre in 1957 while stationed at RAF Wethersfield.
Anticipating retirement in 1968 and now a major, Day volunteered for a tour in Vietnam and was assigned to the 31st Tactical Fighter Wing at Tuy Hoa Air Base in April 1967. At that time he had more than 5,000 flying hours, with 4,500 of them in fighters. On June 25, 1967, with extensive previous service flying two tours in F-100s, Major Day was made the first commander of Detachment 1, 416th Tactical Fighter Squadron, 37th Tactical Fighter Wing based at Phu Cat Air Base. Under the project name "Commando Sabre", twin-seat USAF F-100Fs were evaluated as a Fast Forward Air Control ("Fast FAC") aircraft in high threat areas, given that F-4 Phantom II aircraft were in high demand for strike and Combat Air Patrol (CAP) roles. Using the call sign Misty, the name of Day's favorite song, his detachment of two-seat F-100Fs and 16 pilots became pioneer "Fast FACs": Forward Air Controllers over Laos and North Vietnam. All Misty FAC crews were volunteers with at least 100 combat missions in Vietnam and 1,000 minimum flight hours.

Prisoner of war
On August 26, 1967, Major Day was flying F-100F-15-NA, AF Serial No. 56-3954, call sign "Misty 01",[2] on his 26th Fast FAC sortie, directing a flight of F-105 Thunderchiefs in an air strike against a surface-to-air missile (SAM) site north of Thon Cam Son and west of Dong Hoi, 20 mi (32 km) north of the DMZ in North Vietnam. Day was on his 65th mission into North Vietnam and acting as check pilot for Captain Corwin M. "Kipp" Kippenhan,
who was upgrading to aircraft commander. 37 mm antiaircraft fire crippled the aircraft, forcing the crew to eject. In the ejection, Day's right arm was broken in three places when he struck the side of the cockpit, and he also experienced eye and back injuries.
Kippenhan was rescued by a USAF HH-3E, but Day was unable to contact the rescue helicopter by survival radio and was quickly captured by North Vietnamese local militia. On his fifth night, when he was still within 20 mi (32 km) of the DMZ, Day escaped from his initial captors despite his serious injuries. Although stripped of both his boots and flight suit, Day crossed the Demilitarized Zone back into South Vietnam, becoming the only U.S. prisoner of war to escape from North Vietnam. Within 2 mi (3 km) of the U.S. Marine firebase at Con Thien and after 12–15 days of evading, he was captured again, this time by a Viet Cong patrol that wounded him in the leg and hand with gunfire.
Taken back to his original camp, Day was tortured for escaping, breaking his right arm again. He then was moved to several prison camps near Hanoi, where he was periodically beaten, starved, and tortured. In December 1967, Day shared a cell with Navy Lieutenant Commander and future Senator and Presidential Candidate John S. McCain III who was even more seriously injured and emaciated. Air Force Major Norris Overly nursed both back to health, and McCain later devised a makeshift splint of bamboo and rags that helped heal Day's seriously atrophied arm.
On March 14, 1973, Day was released after five years and seven months as a North Vietnamese prisoner. Within three days Day was reunited with his wife, Doris Sorensen Day, and four children at March Air Force Base, California. On March 4, 1976, President Gerald Ford awarded Day the Medal of Honor for his personal bravery while a captive in North Vietnam.
Day had been promoted to Colonel while a prisoner, and decided to remain in the Air Force in hopes of being promoted to Brigadier General. Although initially too weak to resume operational flying, he spent a year in physical rehabilitation and with 13 separate medical waivers, was returned to active flying status. He underwent conversion training to the F-4 Phantom II and was appointed vice commander of the 33rd Tactical Fighter Wing at Eglin Air Force Base, Florida.
Retirement
After being passed over for nomination to brigadier general, Day retired from active duty in 1977 to resume his practice of law in Florida. At his retirement he had nearly 8,000 total flying hours, 4,900 in single engine jets, and had flown the F-80 Shooting Star, F-84 Thunderjet, F-100 Super Sabre, F-101 Voodoo, F-104 Starfighter, F-105 Thunderchief, F-106 Delta Dart, F-4 Phantom II, A-4 Skyhawk, A-7 Corsair II, CF-5 Tiger, F-15 Eagle,jet fighters.
Following his retirement, Day wrote an autobiographical account of his experiences as a prisoner of war, Return with Honor, followed by Duty, Honor, Country, which updated his autobiography to include his post-Air Force years. Among other endeavors, in 1996 Day filed a class action lawsuit for breach of contract against the United States government on behalf of military retirees who were stripped of their military medical care benefits at age 65 and told to apply for Medicare. Although winning the case in the district court in 2001, the judgment against the U.S. was overturned by the U.S. Court of Appeals in 2002. The U.S. Congress later redressed this situation by establishing the "TRICARE For Life" (TFL) program, which restored TRICARE military medical benefits for career military retirees over the age of 65, making the retirees eligible for both programs with Medicare as the primary payer and TRICARE as the secondary payer.
Day is an active member of the Florida Republican Party, was actively involved in the 527 group Swift Vets and POWs for Truth, and actively campaigned with John McCain in 2000 and 2008.
Medal of Honor citation

Rank and organization: Colonel (then Major), U.S. Air Force, Forward Air Controller Pilot of an F-100 aircraft.
Place and date: North Vietnam, 26 August 1967.
Entered service at: Sioux City, Iowa.
Born: 24 February 1925, Sioux City, Iowa.
Citation: On 26 August 1967, Col. Day was forced to eject from his aircraft over North Vietnam when it was hit by ground fire. His right arm was broken in 3 places, and his left knee was badly sprained. He was immediately captured by hostile forces and taken to a prison camp where he was interrogated and severely tortured. After causing the guards to relax their vigilance, Col. Day escaped into the jungle and began the trek toward South Vietnam. Despite injuries inflicted by fragments of a bomb or rocket, he continued southward surviving only on a few berries and uncooked frogs. He successfully evaded enemy patrols and reached the Ben Hai River, where he encountered U.S. artillery barrages. With the aid of a bamboo log float, Col. Day swam across the river and entered the demilitarized zone. Due to delirium, he lost his sense of direction and wandered aimlessly for several days. After several unsuccessful attempts to signal U.S. aircraft, he was ambushed and recaptured by the Viet Cong, sustaining gunshot wounds to his left hand and thigh. He was returned to the prison from which he had escaped and later was moved to Hanoi after giving his captors false information to questions put before him. Physically, Col. Day was totally debilitated and unable to perform even the simplest task for himself. Despite his many injuries, he continued to offer maximum resistance. His personal bravery in the face of deadly enemy pressure was significant in saving the lives of fellow aviators who were still flying against the enemy. Col. Day's conspicuous gallantry and intrepidity at the risk of his life above and beyond the call of duty are in keeping with the highest traditions of the U.S. Air Force and reflect great credit upon himself and the U.S. Armed Forces.

Air Force Cross citation
The Air Force Cross is presented to George Everett Day, Colonel, United States Air Force, for extraordinary heroism in military operations against an opposing armed force as a Prisoner of War in North Vietnam from 16 July 1969 to 14 October 1969. During this period, Colonel Day was subjected to maximum punishment and torture by Vietnamese guards to obtain a detailed confession of escape plans, policies, and orders of the American senior ranking officer in the camp, and the communications methods used by the Americans interned in the camp. Colonel Day withstood this punishment and gave nothing of value to the Vietnamese, although he sustained many injuries and open wounds to his body. Through his extraordinary heroism and willpower, in the face of the enemy, Colonel Day reflected the highest credit upon himself and the United States Air Force.
.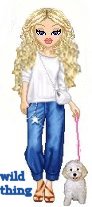 Wild Thing's comment....................

Rest in Peace, Hero. We will not forget your tremendous life and legacy. Thank you. Song below.......Air Force Hymn.
Posted by Wild Thing at July 29, 2013 12:50 AM
---
Comments
A true and honorable American who fought for his country, fellow veterans, and against those he knew were wrong for America.
Posted by: BobF at July 29, 2013 07:33 AM
---
A real hero. A very humble man. A patriot. America loses a bit each time a person like Bud Day passes on.
Posted by: TomR,armed in Texas at July 29, 2013 12:13 PM
---