« AT&T to Load iPhones With Emergency Alerts From Obama – That You Can't Switch Off | Main | Obama Threatens to Veto Bill Banning Abortions After 20 Weeks - He Loves Having Babies killed »
June 17, 2013
Senate Dem. Boxer Proposes to Scrap Border Security to Fund Immigrant Healthcare

Senate Dem. Boxer Proposes to Scrap Border Security to Fund Immigrant Healthcare
Senator Barbara Boxer (D-CA) has offered an amendment to the comprehensive immigration bill that would strip border security funding and redirect it to healthcare benefits for future Democrat voters "undocumented" illegal immigrants.

Sen. Barbara Boxer plans to push for Washington to provide $250 million and perhaps more to help local and state governments pay the cost of healthcare to uninsured immigrants who seek legal status under legislation now before the Senate.
Officials from Los Angeles County–home to an estimated 1.1 million people in the country illegally, one-tenth of the nation's total–have expressed concern that local taxpayers will be "left holding the bag" to pay for the healthcare costs.
How does Barbara Boxer plan on "solving" this funding problem? Why, taking the money from a different pot, of course. The funding that Senator Marco Rubio has been talking about repeatedly, whereby newly documented immigrants pay financial penalties that are used for border security, would actually be used to fund welfare benefits — which has been the Democrats' plan all along.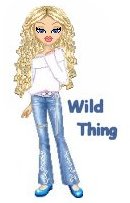 Wild Thing's comment.............

Tax and spend, steal form one thing and put it with something else that is part of the left's agenda.

Posted by Wild Thing at June 17, 2013 01:55 AM
---
Comments
Other than unsecured borders, what's wrong with our current immigration system? ALL countries has strict immigration laws to protect their citizens from those would would come in and work for less money, depriving citizens of needed jobs. All countries except the US has these protections and jerkwads in congress want to make it even easier for people to come here and steal our livelihoods.
Posted by: BobF at June 17, 2013 09:29 AM
---