« Obama's NSA Tracking Credit Card Transactions, Also Has Access To Phone Records From AT&T And Sprint Along With Verizon | Main | Ted Cruz: Obama does not respect First, Second, Fourth, or Fifth Amendments »
June 08, 2013
Sen. Cruz Statement on NSA Phone Surveillance
Sen. Cruz Statement on NSA Phone Surveillance
We should always be mindful of the need for government to have the tools necessary to keep Americans safe in a dangerous world, where there are enemies plotting to attack us. We have seen the face of that enemy time and again, most recently in the terrorist attacks at Fort Hood, Benghazi and Boston to name a few.
But on one hand the Obama Administration says this enemy is in retreat, yet on the other, they are implementing what appears to be an unprecedented and intrusive surveillance system on private American citizens in the name of guarding against that enemy. Just today, the president encouraged us to trust him on this – to trust that there are safeguards to ensure our privacy is protected, trust that there is a system of checks and balances to prevent an abuse of power. But in light of this Administration's track record, how can they expect to be trusted?
We have discovered over the past few months an ongoing pattern of wanton disregard not only for Americans' privacy, but for the truth – DOJ's refusal to be forthcoming about drone policy, IRS's targeting groups for their political beliefs and then misleading the American people about it, DOJ's targeting of journalists for doing their jobs, and now what seems an unprecedented intrusion into Americans' personal phone records and potentially into their broader online activities.
Americans trusted President Obama when he came to office promising the most transparent administration in history. But that trust has been broken and the only way to earn it back is to tell the truth. That's what Americans deserve. I will be working with my colleagues in the Senate who share my concerns to ensure that we have all the facts about these surveillance programs, and that our government is appropriately balancing concerns of national security with Americans' personal liberties.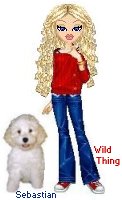 Wild Thing's comment.............
Love how he speaks out about Obama, too many in office don't or they wait till they do a poll to see if it would hurt their political careers first. sheesh.
Posted by Wild Thing at June 8, 2013 12:45 AM
---