« Obama: If You Aren't Going To Love Me, Fear Me!!! | Main | Dem Governors Whine: Rick Perry Is Trying To Take All Of Our Jobs »
June 02, 2013
Rat Faced Eric Holder Has Long History Of Lying To Congress

Eric Holder's Long History Of Lying To Congress

Before he lied to Congress while under oath about what he knew about targeting reporters, he lied about Fast and Furious. As early as the New Black Panthers case, Eric Holder had a problem with the truth.
That the House Judiciary Committee is investigating whether Attorney General Eric Holder lied under oath during his May 15 testimony on Department of Justice (DOJ) surveillance of reporters comes as no surprise. People have forgotten about the New Black Panther case, perhaps the most clear-cut case of voter suppression and intimidation ever. On Election Day 2008, New Black Panther Party members in military garb were videotaped intimidating voters outside a Philadelphia polling place.
The slam-dunk prosecution of these thugs was dropped by Holder's Justice Department. When asked why, Holder, on March 1, 2011, testified before the House Appropriations Subcommittee on Commerce, Justice, Science and Related Agencies that the "decisions made in the New Black Panther Party case were made by career attorneys in the department."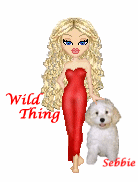 Wild Thing's comment..............
Telling lies is what the left is very good at, especially Obama and Holder and Axelrod and Pelosi and and and and.
Posted by Wild Thing at June 2, 2013 12:47 AM
---