« Michelle Malkin: It's not secure the border first, it's secure the border PERIOD | Main | American and Irish Bishop Blasts Obama for His Outrageous Attack on Catholic Schools »
June 21, 2013
Poll: Only 17% Agree With Obama That The War On Terror Is Over, 77% Say We Are Still At War With Radical Islam

Poll:
Only 17% Agree With Obama That The War On Terror Is Over,
77% Say We Are Still At War With Radical Islam
In a major national security address in May, President Obama said it was time to take the United States off the war footing it has been on since the September 11 terrorist attacks — and at one point stated, "This war, like all wars, must end."
The speech was widely seen as a signal Obama views the war on terrorism as winding down.
A Fox News national poll released Wednesday finds American voters disagree.
The poll was conducted in the wake of revelations that the government's National Security Agency has been secretly collecting telephone and internet records of millions of Americans as part of a program to prevent future terrorist attacks.
Asked how they see the war on terrorism, 77 percent of voters say the war is ongoing and "should continue to be a top priority to the government." Far fewer — 17 percent — feel the war is over and should be a lower priority. The majority opinion overwhelms partisan differences. Ninety percent of those who identify with the Tea Party movement and 87 percent of military veterans believe the fight against terrorism should continue to be a top priority, as do most Republicans (86 percent)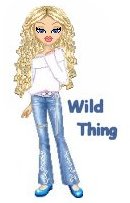 Wild Thing's comment..................

Obama counts on peop0le being dumb....he had proof of how dumb they were when so many voted for him.
Posted by Wild Thing at June 21, 2013 12:45 AM
---