« Darrell Issa Subpoenas Four State Department Officials "With Direct Knowledge" Of Benghazi Terror Attack- God Bless Issa! | Main | Los Angeles School District to Brainwash School Kids to Promote Obamacare- »
June 26, 2013
Obama's Pentagon: America "Safer" With Openly Gay Troops

Pentagon: America "Safer" With Openly Gay Troops

The Pentagon on Tuesday toasted gays in the military, with a top adviser to President Obama declaring the country is "safer" now that homosexuals may serve openly.
"Because we repealed 'don't ask, don't tell,' our military … is stronger and our country is safer, more equal and more just," said Valerie Jarrett, the keynote speaker at the Pentagon's gay pride celebration.
It was the Defense Department second annual gay pride gathering since September 2011, when Mr. Obama signed the repeal of "don't ask, don't tell," a ban on gays serving openly in the military implemented during the Clinton administration. [...]
Wednesday's speakers were assembled by a new group, DOD Pride, and featured three senior officials, topped by Defense Secretary Chuck Hagel.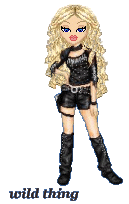 Wild Thing's comment..............

I guess gays have some special power we don't know about when they fight in combat.
Posted by Wild Thing at June 26, 2013 12:44 AM
---
Comments
As of 01 Sep 2013, homosexual/lesbian partners of military personnel will be issued Military ID cards granting them privileges and benefits like commissary, BX, and other military facilities. Right now, medical, dental, and married housing allowances will not be given but it's only a matter of time before they will. Not given privileges and benefits are the partners of straight military personnel. Seems the military still classifies straight couples living together outside of marriage as "living in sin".
Posted by: BobF at June 26, 2013 07:30 AM
---
Have you noticed that obama is quickly cutting the military back drastically and at the same time is pushing the acceptance of gays in the military. I guess in a few years we will have brigades of "gay berets".
Posted by: TomR,armed in Texas at June 26, 2013 11:36 AM
---