« DEMOCRAT Florida Chief of Staff Jeffrey Garcia Resigned over weekend implicated in a voting-fraud scheme | Main | Manly Challenged Obama Proclaims June Lesbian, Gay, Bisexual and Transgender Pride Month »
June 03, 2013
Obama's Health and Human Services Website For Girls,10 to 16, Informs Youth About Birth Control, Gay Sex, 'Mutual Masturbation' - TAX dollars pay for this
HHS Website For Girls Aged 10 To 16 Informs Youth About Birth Control, Gay Sex, "Mutual Masturbation"
A government website designed for girls ages 10 to 16 offers health advice and information on a wide range of topics, including homosexuality, anal sex and "mutual masturbation."
The Health and Human Services' girlshealth.gov includes tips on fitness and nutrition and an "environmental health" section where girls can read about leading a"green" lifestyle.
But the site also includes a glossary that explains anal sex and "mutual masturbation" and includes information about birth control and how to access everything from condoms to "emergency contraceptives." [...]
If girls click on the "Body" tab on the home page, then the "Your Sexuality" tab, then "Dealing with Dating and Sexual Feelings" link, they will find the"Could I be Gay?" link.
"If you're having feelings of romantic or physical attraction to other girls, you may wonder about your sexual orientation," the site states. "It's natural as you develop to wonder about these feelings, and it may take time to figure out your sexual orientation."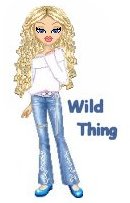 Wild Thing's comment................

Disgusting world Obama has brought to our country.
Posted by Wild Thing at June 3, 2013 12:50 AM
---
Comments
just more of the socialist/Marxist agenda to morally bankrupt America.
Posted by: TomR,armed in Texas at June 3, 2013 10:29 AM
---