« National Security Expert KT McFarland on Obama's Choice of Susan Rice as National Security Adviser, "She'll be a Disaster" | Main | Obama Has His National Security Agency collecting phone records of millions of Americans daily even if not suspected of wrong doing »
June 06, 2013
Obama's FBI is rewriting history in order to help al-Qaida,"...FBI Says The Koran Is The "Revealed Word Of God"
FBI: Quran is 'revealed word of God'
The FBI has censored and modified hundreds of pages of materials to satisfy Muslim critics, including a change that was made because an agency "expert" insisted the Quran "is the revealed word of God."
The details come from Judicial Watch, which obtained documentation of the hundreds of pages of FBI memos, training documents and other paperwork that the agency purged on the demands of Muslims.
"The FBI is rewriting history in order to help al-Qaida," said Judicial Watch president Tom Fitton. "This shows that the law enforcement agency is in need of serious top-to-bottom reform."

Fitton said a lesson learned from the Boston Marathon terrorist attack is that the country is less safe when it allows radical Muslim organizations to tell the FBI how to train its agents and do its job.
"The FBI's purge of so-called 'offensive' material is political correctness run amok, and it puts the nation at risk," he said. "The Obama administration needs to stop putting the tender sensibilities of radical Islamists above the safety of the American people."

The organization recently released hundreds of pages of documents from the FBI that demonstrate the effort to purge from anti-terrorism training materials and curriculum anything that a number of unidentified "subject matter experts" deemed "offensive" to Muslims.
For example, according to Judicial Watch, one expert insisted that a particular slide in a training program describing the Quran as the teachings of Muhammad be removed or changed.
The reason?
"The Quran is not the teachings of the prophet," wrote the expert, "but the revealed word of God."
According to Judicial Watch, another criticism was leveled against a particular article because it "inaccurately argues the Muslim Brotherhood is a terrorist organization."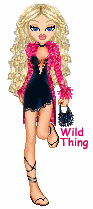 Wild Thing's comment..............
So pathetic to see the FBI go so weak and something one cannot respect like we used to in the past. What is next Allah Akbar chants on their answering machines?????
Anti American and the dumbing down of Americans from the top down.
The prophet pedophile is not a representative of God. Moses told us that we can verify prophets. Any prophet who utters anything in contradiction to established Scripture is no prophet, we need not fear mohammad because he contradicted the Scriptures.
Obama lives to destroy and it's clearly seen in his appointments, his ideas and his policies. He had put in place at all of the federal agencies his useful idiots that will bow down and help him destroy our country.

Posted by Wild Thing at June 6, 2013 12:48 AM
---
Comments
We are losing the FBI. obama IS destroying every traditional aspect of America. He hates guns, bibles, White people and the truth. Now that he is a lame duck he is showing that he cares less about his image as he turns completely to his Marxist, muslim, racist agenda of change.
Posted by: TomR,armed in Texas at June 6, 2013 11:47 AM
---