« Happy 238th Birthday US Army! "Call to Duty -- Boots on the Ground -- Army Strong" | Main | This socialist Democrat Rep. John Larson voted FOR Obamacare and now says: "Simply Not Fair" To Subject Congress To Obamacare Just Like Everyone Else »
June 15, 2013
Obamacare Is Forcing Walmart to Hire Only Temps - Wake Up Obama Voters

Obamacare Is Forcing Walmart to Hire Only Temps

With unemployment at record highs Obamacare is forcing Walmart stores to only hire part-time workers.

Affordable Care Act (Obamacare) opponents warned it would happen, but now there's mounting proof that full-time employees are being replaced with part-timers, at least in the retail industry where Walmart is focused on keeping the majority of workers to part-time hours only.
A new hiring policy uncovered by Reuters shows that nearly half of its stores are only hiring part-time employees, thus avoiding the mandate to provide health care or pay a fine.
A Reuters survey of 52 stores run by the largest U.S. private employer in the past month, including one in every U.S. state, showed that 27 were hiring only temps, 20 were hiring a combination of regular full, part-time and temp jobs, and five were not hiring at all.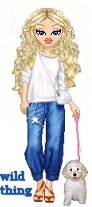 Wild Thing's comment......................

I wish every one of the employees at Walmart would be one of the stupid Obama voters, they deserve to have this happen to them. They put our entire country under the Obama regime and he is destroying us.
Posted by Wild Thing at June 15, 2013 12:47 AM
---
Comments
Not only just Wall Mart but many others too. The company I work for is going to get rid of most of their full time employees; making them part time. It also looks like many are also going to drop dependent care coverage too.
Spoke with my eye doctor this past week. He said the administrative nightmare with Obamacare is forcing many doctors to retire early. He said private practices are going to have two choices. Either expand to cover the additional people needed to cover administrative taskings or cut back on patients and staff.
Because of Obamacare, some of the procedures I usually had in my routine eye exam can now only be performed if requested by my primary care physician.
Posted by: BobF at June 15, 2013 09:39 AM
---