« Texas Sen. Ted Cruz: "We Ought to Abolish the IRS and move to a Simple Flat Tax" | Main | Convicted of Voter Fraud Ohio DEMOCRAT Melowese Richardson - she is a real piece of work! »
June 02, 2013
Obama Urged to 'Take Action' and Cut Backlog of Veterans' Disability Claims ~ He could care less about our troops & Veterans
Obama Urged to 'Take Action' and Cut Backlog of Veterans' Disability Claims

Democrats and Republicans in Congress press Obama to end backlog of veterans' claims
Congress is turning up the heat on President Obama to cut the backlog of Veterans Affairs disability claims, which has gone up by 2,000 percent while the agency's budget has increased by 40 percent over the past four years.
A bipartisan group of House lawmakers is the latest to call upon the president to be more aggressive, sending a letter this week asking him to "take direct action."
"We need direct and public involvement from you to establish a clear path to end the backlog once and for all," said the letter by Reps. Mike Coffman, R-Colo., and Patrick Murphy, D-Fla.
The number of veterans waiting for overdue disability claims is now at 600,000 with the average wait for first-time filings at 317 to 327 days, according to the letter.
"In many cases, veterans have waited and continue to wait 800 days, 900 days and even more than 1,000 days," Coffman and Murphy said in the letter, cosigned by 164 other House Democrats and Republicans.
The letter follows a nearly identical one sent last month by 67 senators that began: "We are writing to request that you take direct action and involvement in ending the current Department of Veterans Affairs disability claims backlog."
Both letters also point out several cities in which wait times are beyond the average including 642 days in New York, 619 in Los Angeles and 510 in Philadelphia.
"As a reminder, during this same time period, Congress has given (Veterans Affairs) everything it has asked for in terms of more funding and more employees," said the bipartisan Senate letter. "However, this has not eliminated the backlog of claims. … This country must be grateful for the safe homecoming of every single man and woman who has served in harm's way."

Veterans Affairs officials point out the agency has completed a record 4.1 million claims over the past four years but acknowledge more work remains.
"Too many veterans are waiting too long for benefits," an agency spokeswoman told FoxNews.com on Thursday. "We recognize delays are unacceptable."

She outlined the agency's goal of eliminating the backlog of claims, defined as 125 days or older, by the end of 2015 with a plan that hinges largely on switching from a paper-based to a digital disability-claims system.
The digital system has been implemented in 20 regional offices and is scheduled to be in all 56 regional offices by the end of this year, the spokeswoman also said.
The group Iraq and Afghanistan Veterans of America has put its support behind the congressional effort, in addition to starting a petition letter to Obama and an aggressive social media campaign.
"This Memorial Day, 873,680 veterans waited for disability benefits," said Paul Rieckhoff, group founder and chief executive officer. "Yet veterans still have not heard a word from President Obama on this critical issue."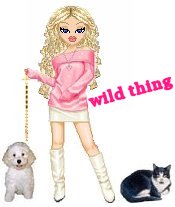 Wild Thing's comment................
Obama the worst president in history.
Posted by Wild Thing at June 2, 2013 12:55 AM
---