« Gov. Rick Perry: Wendy Davis Didn't 'Learn from Her Own Example that... Every Life Matters' | Main | Awesome Issa Has Heated Exchange Over IRS Official Pleading 5th »
June 29, 2013
Obama Readies US Marines to Assist in Egypt - Never Forget How Obama Refused to send US Marines to Benghazi
AMERICAN SHOT DEAD in Alexandria After Muslim Brotherhood Fires on Protesters – 39 Injured

U.S. Marines stationed in southern Europe have been put on alert as a precaution in advance of expected large demonstrations and potential unrest in Egypt this weekend, CNN has learned.
About 200 combat capable Marines in Sigonella, Italy, and Moron, Spain, have been told to be ready to be airborne within 60 minutes of getting orders to deploy, according to two administration officials.
The units have several V-22 tilt-rotor aircraft that would carry troops and infantry weapons to Egypt to protect the U.S. Embassy and American government personnel and citizens if violence broke out against Americans.
The planned demonstrations are aimed against the Egyptian government.
The officials both emphasized this is contingency planning in advance of the expected demonstrations to ensure American military assets, including rescue forces, can act if needed. In the event Americans had to be evacuated from Egypt and could not get to the airport due to the unrest, there are about 2,000 additional Marines on board three Navy warships in the Red Sea, officials said.
A third official said the decision to keep the warship in the Red Sea was "very precautionary."
The United States expects Egyptian security forces will be able to protect American assets and personnel. No plans for personnel to leave have been announced, State Department spokesman Patrick Ventrell said Friday.
"This is not Libya," said the third official, alluding to last year's attack on the U.S. mission in Benghazi.
During that attack, the military was unable to muster resources fast enough to protect the mission. Four Americans, including the ambassador to Libya, died in the attack.
Since then, after much criticism from Congress about the inability to respond, the Pentagon has been particularly sensitive about ensuring troops are within deployment distance of potential trouble spots in North Africa.
The embassy had already planned to be closed Sunday and Monday because of the demonstrations, according to a notice on the embassy's website. American citizens in Cairo have been advised to avoid areas where the demonstrations are taking place and "limit their movements."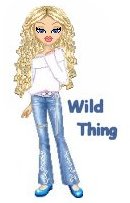 Wild Thing's comment...................
Obama does not care about the dead American we know that. He is sending Marines in to protect his friends....the sending them to protect his Muslim Brotherhood .
Posted by Wild Thing at June 29, 2013 12:44 AM
---