« Air Force Removes Inspirational Painting With Bible Verse From Dining Hall – Horrible Disgusting Atheists Found It "Repugnant" | Main | GOP Rep. Paul Ryan Destroys Liberal Dem Rep. Jim McDermott for Dismissive Attitude toward IRS Scandal and Conservative Witnesses »
June 04, 2013
Obama Comments on Patrick Kennedy's struggles with Bipolar Disorder and Addiction: "He could have Avoided Talking about It. . . Let's Face It, He's a Kennedy"
Obama Off-Teleprompter on Patrick Kennedy's struggles with Bipolar Disorder and Addiction: "He could have Avoided Talking about It. . . Let's Face It, He's a Kennedy"
Obama tried going off-teleprompter again. As he spoke today at a White House Conference on "mental health," Obama was trying to praise Patrick Kennedy, but said it this way:
"There are other people who are leading by example. My great friend, Patrick Kennedy, when he was running for reelection back in 2006, he could have avoided talking about his struggles with bipolar disorder and addiction. Let's face it, he's a Kennedy."
Obama was trying to say Kennedy's seat was safe – but I'm not sure that was the audience's initial take on his remarks.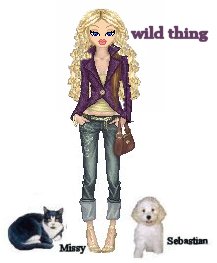 Wild Thing's comment..................

LOL big ole OOPS. hahaha
Democrats won't like this. heh heh
Posted by Wild Thing at June 4, 2013 01:50 AM
---
Comments
To the Liberals and entitlement generation, Obama is bigger than the Kennedy's.
If you ever read what JFK said about God, Guns, and Rights, you'll come to the conclusion that JFK would not be welcome in today's Democrat party.
Posted by: BobF at June 4, 2013 06:18 AM
---