« Treasury Inspector General Russell George: aid the current IRS scandal is "unprecedented." | Main | Air Force Removes Inspirational Painting With Bible Verse From Dining Hall – Horrible Disgusting Atheists Found It "Repugnant" »
June 04, 2013
Liberal Billionaire Donors Flock to Chris Christie… Checks Fly Into Gov's War Chest From George Soros
Liberal Billionaire Donors Flock to Chris Christie… Checks Fly Into Gov's War Chest From George Soros

Gov. Chris Christie is cashing in donations from top Democratic fundraisers and other traditionally liberal donors across the country, even nabbing the support of a handful of rainmakers aligned with President Obama and Chicago Mayor Rahm Emanuel, a Star-Ledger review of state and federal records shows.
The checks are flying into the Republican governor's war chest from all sorts of unlikely places — the hedge fund run by liberal billionaire George Soros, for example, and the politically progressive halls of the University of California, Berkeley.
The nascent support from Democratic donors is an early sign of Christie's fundraising prowess in a potential run for the White House in 2016, experts and Democratic donors said, and dovetails with recent polls showing him gaining popularity nationally among Democrats and independents.
Christie's partnership with New Jersey Democratic leaders and his warm relationship with Obama after Hurricane Sandy could be enticing donors who don't often give to GOP candidates, even if they are closer ideologically to Democrat Barbara Buono, Christie's lesser-known challenger, political scientists and Democratic fundraisers say.
"While I do not agree with his stance on every issue, he is one of the best political leaders I have talked to in a long time," said Ken Rosen, a UC-Berkeley professor who cut a $3,800 check to Christie after chatting with him at two events. "He is willing to take on tough issues such as pension reform, education reform, mental-health issues, even if his views are not politically correct."
•Five executives at Soros Fund Management have chipped in a combined $19,000 to the governor's re-election campaign, state records show. The donor roll includes Soros' protégé and chief investment officer, Scott Bessent, who tends to fund liberal Democrats, and Sender Cohen, a partner at the hedge fund who more often favors Republicans.
•John Doerr, a top Democratic fundraiser and venture capitalist in California, sent Christie the maximum $3,800 donation for the Republican primary this year. So did his wife. Federal records show the couple has given more than $1.2 million to national Democrats since 1997.
•Tim Mullen, a Chicago investor who gave more than $100,000 to Emanuel's campaign for mayor in 2011 and bundled from $200,000 to $500,000 for Obama in 2008, has also sent Christie a maximum donation, as has his wife Alice. Mullen was already a Christie donor in 2009, state records show. [...]
To date, Christie has collected more than $6.6 million, Palatucci said. Buono, a state senator from Middlesex County, has brought in $2.3 million, according to her latest campaign finance report. On both sides, the money has mostly been spent on television ads in the expensive New York and Philadelphia markets that blanket New Jersey.
Brigid Harrison, a political science professor at Montclair State University, said much of Christie's Democratic support stems from a recent fundraiser in California with Facebook founder Mark Zuckerberg. If those West Coast donors knew more about Christie's conservative record inside the Statehouse — vetoing a same-sex marriage bill and minimum-wage increase, for example — they might not be so eager to open their wallets, she said. [...]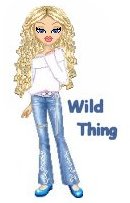 Wild Thing's comment.................
Since I am not a fan of Chris Christie and never have been, I am not surprised to see this kind of thing happening.
Posted by Wild Thing at June 4, 2013 12:48 AM
---
Comments
Christie took on the unions, particularly the teachers union, in New Jersey and the Republicans wet their pants over him and had thrills running up and down their legs. Other than take on the unions, what has Christie done to cause this feeling of euphoria among Republicans?
Posted by: BobF at June 4, 2013 06:24 AM
---
I am sure Christie is also liked by the RNC/GOP establishment. They may push him for prez in 2016. And he probably would garner a lot of Dem and Independent votes. I could even visualize obama pushing Christie over Hillary. However, three glaring things about Christie overshadow any other reason a Conservative could have for voting for him. Christie like muslims, hates guns and is buddy-buddy with obama.
Posted by: TomR,armed in Texas at June 4, 2013 11:23 AM
---