« A Total Disgrace....Obama Threatens To Veto Bill If It Contains Religious Protection Amendment For Members Of The Military | Main | Disgusting!!! FBI Has Not Contacted a Single Tea Party Group in IRS Investigation »
June 13, 2013
Grandmother, 72, Fends Off Burglar With .357 Magnum

Grandmother, 72, Fends Off Burglar With .357 Magnum
Jan Cooper, a 72-year-old grandmother defended her property and life with a .357 magnum and fended off burglar with a long rap sheet of past crimes.

Jan Cooper, of Anaheim, fired one shot from her .357-magnum Smith & Wesson revolver around 12:30 a.m. Sunday as a man attempted to break into her home. During a 911 call of the incident, Cooper can be heard begging with the dispatcher to send deputies and warns that she has a gun at the ready as her Rottweiler barks furiously in the background.
Minutes later, a breathless Cooper says the man has come to the back porch and is trying to get in the house through a sliding door. Through the vertical blinds, Cooper saw his silhouette just inches away through the glass as he began to slide open the door.
"I'm firing!" Cooper shouts to the dispatcher as a loud band goes off.
Cooper then curses at the suspect, shouting at him to "back up." [...]
Perez had a rap sheet that included other burglary and narcotics charges and was on parole and staying at a halfway house not far from the Coopers' address, Amormino said.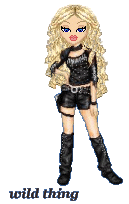 Wild Thing's comment.........
Three cheers for this woman.
Posted by Wild Thing at June 13, 2013 12:55 AM
---
Comments
Good job Jan. This incident is exactly why the populace needs the freedom to own firearms. Too bad she didn't get him between the eyes.
Posted by: TomR,armed in Texas at June 13, 2013 11:01 AM
---