« Another Bill they have NOT read....Immigration Amendment Filed Friday Is Over 1,000 Pages Long – Vote Is Tomorrow | Main | Charles Krauthammer: " Nobody in Beijing takes Obama's threats seriously. Nobody worries or cares about what Obama says because it carries no weight." »
June 25, 2013
Dictator Obama and his White House In Talks With NFL To Have Players Promote Obamacare
WH In Talks With NFL To Have Players Promote Obamacare
Health and Human Services Secretary Kathleen Sebelius said Monday she is in talks with the NFL to help promote new insurance options under ObamaCare.
Sebelius said the football league has been "very actively and enthusiastically engaged" in discussions about a partnership to encourage people to enroll in newly available insurance plans.
"We're having active discussions right now with a variety of sports affiliates" about both paid advertising and partnerships to encourage enrollment, Sebelius told reporters.
HHS is reportedly also in talks with the NBA to promote the law.
Partnerships with sports organizations are especially promising to HHS because the department hopes large numbers of young, healthy men will enroll in the law's new coverage options.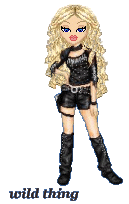 Wild Thing's comment..................
I am so sick of how they use people, use as tools for pushing their progressive agenda. I wish so much people would just say to the WH and to Obama to go to hell.
Posted by Wild Thing at June 25, 2013 12:45 AM
---