« Poll: Only 17% Agree With Obama That The War On Terror Is Over, 77% Say We Are Still At War With Radical Islam | Main | Sen. Ted Cruz: "Don't give weapons to people who want to kill us" »
June 21, 2013
American and Irish Bishop Blasts Obama for His Outrageous Attack on Catholic Schools
THE VIDEO:
Obama Disses Catholic Schools
"They're a Source of Division" Barack Obama dissed Catholic schools during his visit to Northern Ireland this week. "They're a source of division."

Irish Bishop Blasts Obama for His Outrageous Attack on Catholic Schools

Barack Obama told a group of Irish kids this week that Catholic schools "encourage division and discourage cooperation."
Auxiliary Bishop Donal McKeown of Down and Connor in Northern Ireland blasted Barack Obama for his attacks on Catholic schools. McKeown accused Obama of a "hackneyed" analysis of the region's political situation.

A bishop in Northern Ireland accused President Barack Obama of a "hackneyed" analysis of the political situation in the region.
Auxiliary Bishop Donal McKeown of Down and Connor said some parts of the president's June 17 speech in Belfast, Northern Ireland, echoed "the Protestant/Catholic caricature that has actually receded into the background in Northern Ireland."
Obama was in Northern Ireland June 17-18 with leaders of the Group of Eight nations for a summit aimed at tackling controversial issues including the civil war in Syria and the global financial crisis.
Before the summit got underway, however, Obama addressed 2,000 young people and community leaders at Waterfront Hall and called for a renewed focus on reconciliation, 15 years after the Good Friday peace agreement.
Looking to the future, the president said, "if towns remain divided — if Catholics have their schools and buildings and Protestants have theirs, if we can't see ourselves in one another and fear or resentment are allowed to harden — that too encourages division and discourages cooperation."
Bishop McKeown said the 1998 accord "was clear that the core problem in Northern Ireland was a political one. … It is significant that religion did not appear in the agreement on what is primarily a political problem."
He said that "it is the Catholic schools in Northern Ireland that are now actually among the most racially and linguistically mixed. And, while so many young people are very open to new friendships and opportunities, it needs to be stated that it is adults outside schools who promote mistrust for their own political and personal agendas."
"A simplistic denominational vocabulary fails to do justice to where we are," added Bishop McKeown, who chairs the Northern Ireland Commission for Catholic Education.
"We all welcome the president's presence," the bishop said, "but would encourage his speechwriters to support a less hackneyed analysis of our situation and prospects."
American Catholics for Religious Freedom points out that the media has completely ignored the story, and adds, "Secular progressives like President Obama ignore the truth that faith-based education is a component of the Religious Freedom guaranteed by the Constitution. He can't bear the thought that Catholic and parochial schools not only teach important values but consistently produce better educational results at lower cost than America's failing public schools. The President's troubling values are showing here in a way that demonstrate just how dangerous this Administration is and how committed it is to eroding the rights of all people of faith."
And, they note, this is the same President who has attempted to cram down anti-Catholic doctrine via Obamacare. "It's time Americans stood up for Religious Freedom, for the U.S. Constitution and against President Obama's radical views about the place of faith in American life," the group concludes.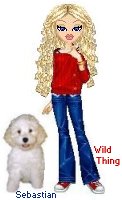 Wild Thing's comment...............
There truly is nothing about Obama that I respect, not any aspect of his life, nor any part of what he is as a person.
Posted by Wild Thing at June 21, 2013 12:50 AM
---
Comments
Obama telling the Catholics and Protestants about division is like the skunk telling the possum he has bad breath. Obama has single handy caused more division in America than anyone else.
Posted by: BobF at June 21, 2013 07:16 AM
---
muslims hold Catholics and Protestants in low regard. obama is a muslim so his statements make sense. He dislikes the people he was speaking to.
Posted by: TomR,armed in Texas at June 21, 2013 02:13 PM
---