« Obama's IRS Hates Adoptive Families!!! | Main | Corrupt Obama Terrified of a real investigation...Obama Delegates Holder To Investigate Holder »
May 25, 2013
Wrong, Sickening and Parents Need To STOP this! Milwaukee School Holding "Gender Bender" Day For Students To Dress As Transvestites

Milwaukee School Holding "Gender Bender" Day For Students To Dress As Transvestites

Deidri Hernandez's seven-year-old son won't be in school today, after officials at Tippecanoe School for the Arts and Humanities confirmed they're still holding "Switch It Up Day" – a time for students to come dressed as members of the opposite sex.
Hernandez tells EAGnews the day was originally billed as "Gender Bender Day," but Tippecanoe officials made the name change after she called Principal Jeffrey Krupar to complain.

The Milwaukee mother was not impressed.
"I didn't have a problem with the title. I had a problem with the activity taking place," Hernandez says.
She says it's "ridiculous" and "creepy" to ask elementary boys to come to school dressed as girls, and vice versa, and predicts that having students dress as "transvestites" will distract from the learning process.
Hernandez knows of at least one other parent who shares her concerns and plans to hold her child out of class, too.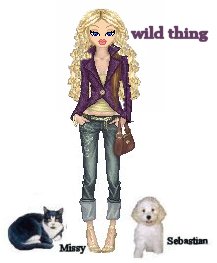 Wild Thing's comment..........

This has to be laid at the feet of the parents, they are the ones that have to protest this put an immediate stop to it.
Posted by Wild Thing at May 25, 2013 12:50 AM
---