« CNN Mocks Obama White House for Repeated "I Cannot Comment" Dodge on Scandal Questions | Main | IRS Official In Charge of Targeting Conservatives & Christians Will Lead IRS Obamacare Efforts »
May 17, 2013
Stupid Rep. John Tierney (D-Mass.) Introduces Bill Mandating Guns Be Made With "Personalization Technology" So Only Owner Can Fire It, Says He Based It On James Bond Movie

Dems offer gun control bill inspired by latest James Bond movie 'Skyfall'

A House Democrat inspired by the last James Bond movie has offered legislation to produce handguns with "personalization technology."
The idea is to produce guns that can only be used by the gun's owners. Rep. John Tierney (D-Mass.) cited the latest James Bond movie, "Skyfall," as inspiration for the bill.
"In the most recent James Bond film, Bond escapes death when his handgun, which is equipped with technology that recognizes him as its owner, becomes inoperable when it gets into the wrong hands," Tierney's office said in a statement introducing the bill. "This technology, however, isn't just for the movies — it's a reality."
Under his bill, guns made in the United States would have to be built with this technology two years after the bill becomes law. Older guns being sold by a business or individual would have to be retrofitted with this technology after three years.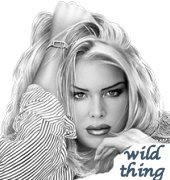 Wild Thing's comment..................
I swear these dems do not have brains.
Posted by Wild Thing at May 17, 2013 12:40 AM
---
Comments
Posted by: BobF at May 17, 2013 07:20 AM
---
I wonder if he also worries about Guam tipping over?
Posted by: TomR,armed in Texas at May 17, 2013 02:20 PM
---