« Senator Patrick Leahy Files Amendments To Include Gay Couples In Immigration Bill | Main | This Ad Should Have been on every network 24/7! This is the RNC Benghazi Attack Ad That Never Ran »
May 09, 2013
State Dept. Official in Libya on Obama Admin Blaming Video for Attack: "I was Stunned. My Jaw Dropped, and I was Embarrassed"
State Dept. Official in Libya on Obama Admin Blaming Video for Attack: "I was Stunned. My Jaw Dropped, and I was Embarrassed"

House testimony, here is Greg Hicks, State Department Number two man in Libya when the September 11, 2012 Terrorist Attack took place – saying he was "stunned" when he heard Obama's U.N. Ambassador Susan Rice go on five Sunday Shows on September 16 and say the attack was just a spontaneous demonstration over a video that got out of hand. Hicks was stunned because they said from the very beginning it was an attack. He was "stunned. My jaw dropped, and I was embarrassed," he testified today. Rice directly contradicted the President of Libya, who said it was a pre-planned attack, causing great difficulty for our State Department personnel in getting anything done in Libya for weeks after Rice humiliated him.
Hicks said Susan Rice never bothered to talk to him before she went on five TV shows – the person who knew the most about what happened there.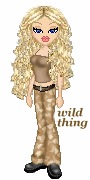 Wild Thing's comment...............
The only thing the left cares about is power and staying in power, they could care less about Americans being killed.
Posted by Wild Thing at May 9, 2013 12:55 AM
---
Comments
Debating this with extended family members who are extreme liberals. They believe these hearings are just politically motivated and nothing else. They see nothing wrong with allowing a consulate to come under attack and an Ambassador getting killed because the conditions were unknown and they didn't think it was right to risk the lives of our military personnel. To them, military people have never been nothing but cannon fodder and now they're concerned about their well being because Obama refused to commit forces to the rescue. You know, the more you deal with liberals like this, the more you grow to hate them.
Posted by: BobF at May 9, 2013 09:34 AM
---
I have great hopes that these hearings will lead to a Nixonesque conclusion. The downfall of the obama regime would be great. I will be satisfied enough if they just tarnish Hillary enough to prevent her 2016 presidential run.
Posted by: TomR,armed in Texas at May 9, 2013 11:33 AM
---