« Report: U.S. Knows Who the Benghazi Attack Mastermind is and has Done Nothing to Get Him; U.S. Allowing Buildup of "Terrorist Haven in North Africa" | Main | Harry Reid Says He "Agrees" Obamacare Could Be A "Train Wreck" and says it needs more funding »
May 01, 2013
Rep. Trey Gowdy Says Eyewitnesses Will Testify Next Week at Benghazi Hearing
Rep. Trey Gowdy Says Eyewitnesses Will Testify Next Week at Benghazi Hearing

Rep. Trey Gowdy (R-SC) spilled the beans tonight on the Benghazi hearings scheduled for May 8th. Gowdy said "first hand witnesses" will be testifying on the massacre and coverup. He told Greta – she won't want to miss it.
"Well I am not liberty to disclose the identity of the witnesses but I will just say what I have said previously which is it is going to be a very informational and instructive hearing. I would encourage you to follow it. Benghazi is warming up. It is not going away despite the efforts of this administration… You know that hearsay evidence is not so interesting. First hand accounts by eye-witnesses much more compelling. So I would again repeat for your audience and those who may be watching. Let me just say next week will be a good opportunity for us to hear non-hearsay accounts of what happened in Benghazi."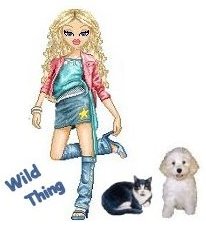 Wild Thing's comment................
Love Trey Gowdy, he is a bulldog.
Posted by Wild Thing at May 1, 2013 12:55 AM
---
Comments
You know the regime is going to do all they can to keep them from telling the truth.
Posted by: BobF at May 1, 2013 07:17 AM
---
I am looking forward to this. I don't know if it is enough to bring down the obama administration, but I will be satisfied if it kills Hillary's 2016 presidential hopes.
Posted by: TomR,armed in Texas at May 1, 2013 12:30 PM
---