« Judge Jeanine Pirro - Obama Admin Lied To America! - Benghazi | Main | Darrell Issa: House Oversight Committee to depose Ambassador Pickering & Admiral Mullen over Benghazi »
May 13, 2013
Rep. Mike Rogers: The Revelation that the Obama IRS Was Targeting Conservatives "Should Send a Chill Up Your Spine"
Rep. Mike Rogers: The Revelation that the Obama IRS Was Targeting Conservatives "Should Send a Chill Up Your Spine"
Rep. Mike Rogers told FOX News today that the revelations that the Obama IRS was targeting conservatives "should send a chill up your spine."
Washington Republicans on Sunday characterized the IRS targeting Tea Party groups and other conservative political organizations as "chilling" and intimidating acts that heighten Americans' mistrust in government.
Their comments follow the IRS acknowledgment Friday that the agency targeted such groups during the 2012 election cycle to see whether they were violating their tax-exempt status — a revelation followed by a report that such activity dated back to the previous year.
"The conclusion that the IRS came to is that they did have agents who were engaged in intimidation of political groups," Michigan Rep. Mike Rogers told "Fox News Sunday." "I don't care if you're a conservative, a liberal, a Democrat or a Republican, this should send a chill up your spine. It needs to have a full investigation."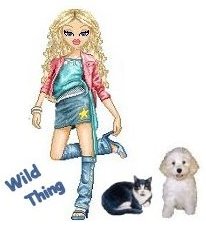 Wild Thing's comment.................
This should be treated for the crime that it is and include due punishment.
Posted by Wild Thing at May 13, 2013 12:44 AM
---