« Disgusting Human Being Obama Says He's "Comfortable" with Allowing 15 Year-Old Girls to Buy Morning-After Pill Over-the-Counter – Video | Main | Poll Finds 29 Percent Of U.S. Voters Think "Armed Revolution" Might Be Needed… »
May 03, 2013
Possible "Human Trafficking" Case Under Investigation At Saudi Diplomatic Compound In Virginia
View more videos at: http://nbcwashington.com.
Possible "Human Trafficking" Case Under Investigation At Saudi Diplomatic Compound In Virginia
A case of "possible human trafficking" at a Saudi diplomatic compound in Virginia is under investigation, Homeland Security confirmed to News4.
Agents from U.S. Immigrations and Customs Enforcement/Homeland Security Investigations and Fairfax County police were called to a home in the 6000 block of Orris Street in McLean overnight and, in the words of a source familiar with the investigation, "rescued" two women. One woman reportedly tried to flee by squeezing through a gap in the front gate as it was closing.
It's not clear if the women, who sources say are from the Philippines, called investigators to the home themselves or if someone else did.
"Homeland Security Investigations DC did encounter two potential victims of trafficking and the investigation is ongoing," a D.C.-based spokesman for ICE/Homeland Security investigations told News4.
The investigation is in its very early stages and complicated by the possibility some of those involved may have diplomatic immunity.

The compound featuring three security gates, a guard shack and security staff on foot patrol is owned by the Kingdom of Saudi Arabia, according to Fairfax County real estate records. A man outside the gates who said he works for the embassy told News4 the homeowner was at the embassy Wednesday, and vehicles driven in and out of the gates had diplomatic license plates.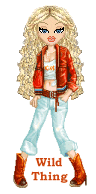 Wild Thing's comment..................
They should kick these protected Saudi's out of our country.
Posted by Wild Thing at May 3, 2013 12:50 AM
---
Comments
muslims are the only people in the world who attack embassies. Maybe we should return the favor.
Maybe Sharpton and Jackson will vocalize against islams practice of slavery. Yeah sure!
Posted by: TomR,armed in Texas at May 3, 2013 09:33 AM
---