« Lou Dobbs: Obama Is a Liar, "He Lies Through His Teeth" | Main | Toby Keith: Hometown storm 'devestating' »
May 21, 2013
Obama's Justice Department Targeted Fox News Reporters James Rosen, William La Jeunesse
Obama's Justice Department Targeted Fox News Reporters James Rosen, William La Jeunesse

Here is video of Fox News' Megyn Kelly reporting the news that Fox News Reporter James Rosen was targeted by the Obama Justice Department, a fact revealed in a Washington Post report today. Rosen's movements were tracked, and his private email information was seized without his knowledge or the knowledge of Fox News. This news certainly makes it clear this is a pattern of behavior by the Obama Administration, with the targeting of Rosen taking place two years ago, well ahead of what was done to dozens of Associated Press Reporters.
Kelly also reported that not only Rosen was targeted, but so was Fox News reporter William La Jeunesse was targeted for his reporting on the "Fast & Furious" Scandal.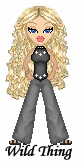 Wild Thing's comment...............
Obama can deny knowing about all of this all he wants, but I don't believe him. He has a history of his hate for FOX news including telling his voters not to watch it.
Posted by Wild Thing at May 21, 2013 12:40 AM
---