« Krauthammer on the Growing IRS Scandal: "It Will Go On and it Could be Fatal" | Main | DISGUSTING! La Raza Audience Chants "Si Se Puede!" After Senate Committee Passes 'Gang of 8′ Immigration Bill (Video) »
May 22, 2013
Obama's Eric Holder DOJ Even Targeted FOX News Reporter's Parents Home Phone
Obama's Eric Holder DOJ Even Targeted FOX News Reporter's Parents Home Phone

The O'Reilly Factor, Kimberly Guifoyle dropped this bomb on the Holder Justice Department:
"Also, James Rosen, I emailed with him tonight and he told me that even his parents' home phone records in Staten Island were taken. So when you talk about overreaching here… It's an overreach."

Bret Baier revealed Tuesday that, according to Department of Justice documents, one of the numbers listed in DOJ's demands "also relate to James' parents' home in Staten Island." I can't yet find a Fox follow-up story on the revelation, but the Staten Island area code, 718, shows up twice in DOJ's filing in the Stephen Jin-Woo Kim case.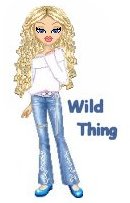 Wild Thing's comment.................

Obama and Holder and the rest of his people are really crossing the lines....all the lines.
Posted by Wild Thing at May 22, 2013 12:50 AM
---
Comments
Makes one wonder who else the government is targeting? Wonder if they're going after Conservative bloggers who don't have the resources to determine if their computers were broken into?
Posted by: BobF at May 22, 2013 08:59 AM
---
Or the readers and commentors on conservative blogs. I'm probably on their list anyway just for being a veteran and a taxpayer.
Posted by: TomR,armed in Texas at May 22, 2013 01:33 PM
---