« Ungrateful and Enemy Within Obama Says NO to Pakistani Doctor Who Helped Find Bin Laden Is Denied Asylum in US | Main | AP Chief Slams Obama Regime's "Unconstitutional" Phone Records Seizure, Says Sources No Longer Want To Talk, "They Fear They Will Be Monitored By The Government" »
May 20, 2013
McConnell: 'There is a culture of intimidation throughout Obama administration'

McConnell: 'There is a culture of intimidation throughout the administration'

Republican Senators Rand Paul, Mitch McConnell and Rob Portman continued Sunday to press the Obama administration on the Internal Revenue Service scandal that's engulfed the White House.
On CNN's "State of the Union," Paul told Candy Crowley he heard about a "written policy" that encouraged IRS officials to target "those who are critical of the president."
"And when that comes forward, we need to know who wrote the policy and who approved the policy," Paul said.
The Kentucky senator seemed to backtrack when pressed about the existence of yet another controversial document.
"Well, we keep hearing the reports and we have several specifically worded items saying who was being targeted," Paul said. "I don't know if that comes from a policy, but that's what's being reported in the press and reported orally. I haven't seen a policy statement, but I think we need to see that."
Memo or no memo, McConnell said it's clear that political bullying is being cultivated by the Obama White House.
"There is a culture of intimidation throughout the administration," McConnell, the Senate Minority Leader, said on NBC's "Meet the Press" on Sunday. "The nanny state is here to tell us all what to do and if you start criticizing, you get targeted."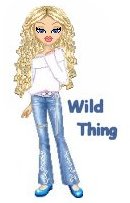 Wild Thing's comment................
He is right and Obama has been threatening we the people since his first term and continues to do so.
Posted by Wild Thing at May 20, 2013 12:47 AM
---