« Krauthammer: "Holder's Going to Have to Go… It's All About Is There Space Under the Bus" | Main | Obama Regime of Intimidation, Obama has His FBI's Joint Terrorism Task Force Questioning Director Of Pro-Life Pregnancy Centers »
May 29, 2013
Krauthammer: Obama Was Plotting Benghazi Cover Story Before Last Two Americans Were Dead

Krauthammer: Obama Was Plotting Benghazi Cover Story Before Last Two Americans Were Dead
Charles Krauthammer let loose on President Obama last night on The O'Reilly Factor:
I think there is a bigger story here that will in time come out. The biggest scandal of all, the biggest question is what was the president doing in those eight hours. He had a routine meeting at five o'clock. He never after during the eight hours when our guys have their lives in danger, he never called the Secretary of Defense, he never calls the Chairman of the Joint Chiefs, he never called the CIA Director, Who does he call? But five hours in he calls the Secretary of State. And after the phone call she releases a statement essentially about the video and how we denounce any intolerance. It looks as if the only phone call is to construct a cover story at a time when the last two Americans who died were still alive and fighting for their lives. There's the scandal and that has to be uncovered."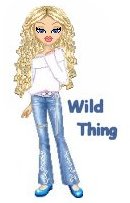 Wild Thing's comment...................
Huge thank you to Charles Krauthammer.
Posted by Wild Thing at May 29, 2013 02:55 AM
---
Comments
Benghazi was Obama's baptism under fire as the CINC. He had to make immediate decisions as the US was under sustained attack. Attacking a Consulate or Embassy is the same as attacking the US. This wasn't a bombing or hit & run attack, this was sustained. As the CINC, Obama had a Constitutional responsibility to defend the Consulate and deploy forces. Obama failed in his Constitutional responsibility by turning it over to his subordinates who didn't have the authority to deploy forces. He utterly failed as the CINC.
Also, for those who want to point to the killing of Osama as Obama's success as the CINC. Osama's killing was months, if not years, in the planning. This wasn't an attack by hostile forces upon the US, this was an assault by US forces and besides, insiders say Penetta pulled the trigger, not Obama as no forces were being deployed as this was a raid.
Posted by: BobF at May 29, 2013 09:19 AM
---
Now we know the answer to the 3AM question by both obama and Hillary.
Posted by: TomR,armed in Texas at May 29, 2013 02:03 PM
---